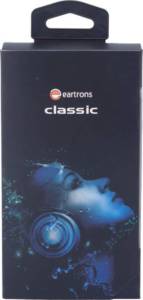 Eartron is an earphones manufacturing brand from China and tends to establish their sales network in India.
Eartron reached Tophawks for their sales outsourcing so as to establish their sales network with appointing Wholesale stockists, distributors and retailers and automate their entire order collection and fulfilling process.
OBJECTIVE:
The main objective of the company was to provide sales force automation to their entire sales process to the last mile with on time order collection, propagation and delivery. To ensure no grievances or issues are faced by any of the stakeholders involved and establish a brand name in the market.
Target Cities: Nasik, Pune, Mumbai, Delhi, Chandigarh, Ludhiana
APPROACH:
Best fit Managers according to client Industry are appointed and work is initiated.
According to defined JD competencies, entire hierarchy of team (FOS, Team leaders and ASM) is build and after rigorous training and assessment programme, they are deployed on ground.
TGs were defined, PJP, Beat Plans were prepared for seamless execution of channel setup.
Every stakeholder was thoroughly trained on in house TracknTrain app to enable them automate Lead generation, expense management and order processing.
Targets are sorted and in accordance to them, workings are processed.
Constant Monitoring & feedback collection was done to analyse the strong areas and improvement points in all the territories separately. Weekly and monthly business reviews were done to ensure entire campaign direction is aligned with client's vision.
OUTCOME:
400% increase in existing customer base for brand with more than 12 distributors on boarded and 300 retailers mapped.
Ongoing sales and order processing cycle setup with minimum gaps and inefficiencies in terms of delivery time or stakeholder's complaints.
Next phase of expansion going on in 9 more cities currently.