FUNDAMENTALS OF FIELD SALES TEAM MANAGEMENT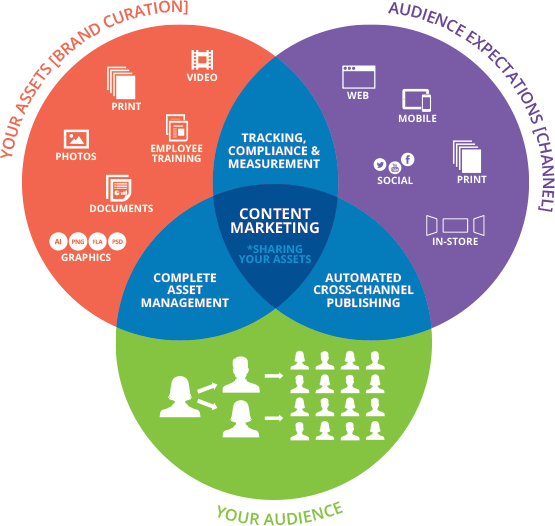 INTRODUCTION
In the entire tenure of working at Tophawks Solutions, we have come across a variety of business companies.
One of the concerns that they all had was, "Field Team Management – Basic Rules?"
The sales teams are the backbone of any business and therefore, the companies are willing to train them under experienced professionals and aim at undergoing a set of programs to enhance their overall performance.
Big companies can even go the extent of organizing foreign trips, parties, educational tours, etc. for their sales team to help them progress.
However, they may still feel that the team is not up to the mark.
This same feeling is supposedly the basis of human nature that man is never really satisfied with the amount of money and hard work.
Business companies naturally want more and more out of every employee because they believe that in turn, the CEOs and the owners are going to benefit.
Business companies invest in sales teams without even a second thought as they know that the team is performing all of the tasks and that their enhancement will bring more profit to the business.
The c-suite employees are just sitting and making significant decisions and thus, expanding the business.
But the top line is driven by the sales team's employees, and this is very clear, also to the owners of a successful business company.
Start-up companies or the companies that are not doing enough great in the market have ignored the fundamental steps of a business and have mainly focussed on good brand sharing, presentations, and increased popularity.
Yes, these steps are also very important for a business to grow but it is more important to go step-by-step through the way.
The fundamental duty is to acknowledge the building blocks of a business and that is the sales team's management.
People think of the sales field job as something very complex, which requires a lot of training and professional guidance.
It is indeed true.
But it always comes down to talking about the product and asking for a purchase order.
In just two simple steps you can become a field salesperson.
But with experience at Tophawks Solutions, I can say that this is not all. People skip to the later steps, ignoring the three most important and fundamental steps that are the building blocks of a good sales team. These three steps include:
Discipline
Training
Motivation
1. DISCIPLINE
The fact that I've often come across is that some sales team's employees are lazy.
They are lazy to the extent that they do not show up at the market for sales; thinking about the scorching heat and bright sun makes them sit home and work from their smartphones.
This is something that the business companies find extremely difficult to manage.
The first step towards better sales is to make your employees go willingly to the market without them having a second thought.
You are a field salesperson, you have to be in the market!
Most companies fail to keep a check on their field sales' employees and are satisfied with the little work they do for so much of your money.
It is surely difficult to manage them when they are out there, and when questioned about their detours, they have a bunch of excuses ready which may even sound genuine.
In that case, what should be done?
This problem is best solved by a good Sales Force Automation (SFA) system.
The SFA will provide one-hundred percent reliability and transparency from behalf of the sales employees and they will have properly designated mini-goals for a day, with deadlines, convenient purchase order suggestions, and easy reporting solutions as well.
Overall, implementing an SFA system will discipline your field sales employees and keep them under constant restraint from their respective immediate bosses.
This will also make the sales team even more efficient and productive with informed day-offs and timely reporting as a surplus.
2. TRAINING
The second most important factor in building a good field sales team is proper training.
One major area where the sales' employees lag is the updated knowledge of equipment and products.
Team members are hired and told only once about the plan of action and that is not necessarily enough for them to properly understand it.
New products and equipment are launched every day and the sales' employees only receive an email or a notification, and this is how they have been managing their sales in the recent past.
The field sales' employees need to possess a special selling skill that helps them to explain the features and benefits of the products they're selling to the customers.
The employees are essentially recruited by their communication skills, which is fair enough.
But the actual knowledge of products they are to sell is only given to them after they are hired and have started working.
Here, training becomes an extremely necessary criterion for the process; proper training and adequately imparted knowledge about the products and shared sales experience can enhance their performance.
Field training is important too, but along with it, classroom teaching is also essential for them to gather full knowledge of every aspect.
Companies are providing their employees with online courses and professional workshops to sharpen their skills and knowledge and then, to let them practically apply it to the market.
This way, training helps in building an effective sales team.
3. MOTIVATION
The third most important aspect of becoming a successful field salesperson is to be appropriately motivated to deliver results.
Motivation is a factor that gives direction to an employee's work and drives him to the road of success.
Motivation can be imparted into the employees by the company through incentives, holidays, recognition, ranking, comparison with other employees, etc.
Sometimes, the bosses mark targets that are very impractical and tough to achieve, and that may kill the motivation within employees when they feel that there is no use of putting-in efforts when the targets cannot be achieved.
Employers are sometimes very care-free about their work.
They put up monthly targets, that too only after 15 days after the start of the month which leaves even lesser time for the employees for the completion of some tasks.
They may even pay the salaries late and label price cuts for every silly mistake that an employee makes.
All of this keeps the employee's motivation levels nearly zero and they end up being frustrated by their jobs.
To avoid this, first, the employers should respect their employees who are actually doing all the work for them, maintain healthy relations with them, on both professional and personal level and the correlation between rewards and incentives should not be harmed because of any reason.
According to recent research, it is not always about money.
Sometimes, all that is required is psychological and moral support with a sense of belief and responsibility that the employers must impact on their employees. 'You can do this!', a simple line, when said with the right attitude has shown tremendous positive results in the performance and motivation of all of the employees.
To improve the motivation levels of an employee, communication is the primary key.
Having a regular and healthy communication either through reporting or through informing, work can be made a whole lot easier and burden-free for both the employers and the employees.
Achieving targets and reporting them instantly is a good way of keeping yourself under the notice and you never know, a promotion or an incentive might be on its way.
A comparison can also be the perfect way to boost motivation- ranking the employees or setting incentives for the employee of the month is a good way to keep all the employees motivated.
Also, revealing detailed statements of how the incentives are calculated counts for the motivational boosts that the employees may need.
CONCLUSION
Field team management is a fairly demanding job.
Managers are supposed to continuously boost the motivation of their sales representatives and update them about the latest equipment and products out there in the market.
Managing every employee is a very tedious job which requires personally knowing each one of them and also, analyzing their strengths and weaknesses.
Overcoming those weaknesses and boosting their performances is actually what is called as successfully managing a sales team.
Developing business strategies and implying theoretical classroom knowledge into practicality is a skill that field sales representatives should know.
Business companies while training their field sales employees forget to focus on the three most essential and fundamental steps, explained above- DISCIPLINE, TRAINING, and MOTIVATION.
All of these steps along with modern and specific training programs make efficient and productive field sales teams.