ROAD SHOW PROMOTIONS
TopHawks execute Road Show Promotion services employing innovating thinking and creativity.

OUR SERVICES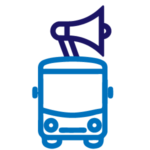 Hire Promotional Vehicle
We operate a large fleet of pre-converted vehicles and have dedicated a whole section pertaining to their Contract Hire, management and staffing. Our services include hiring Promotional Bus, Exhibition Bus, Health Bus, Training Bus and Hospitality Bus.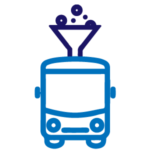 Vehicle Conversion
Visitors who are interested in converting vehicles for other uses should visit our vehicle conversion section which covers our bus, coach, van and HGV conversion services. We take your existing vehicle or one purchased for conversion and modify its interior to your bespoke requirements.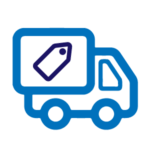 Vehicle Branding
Need branding for a vehicle, shop or office then our vehicle branding section is the area for you. Roadshow Promotions have years of experience branding anything and everything including car branding, van signage, bus branding, coach livery, HGV branding, shop & office signage and banners. We can even develop and design your brand requirements.
OUR FEATURES

COST-EFFECTIVE

HIGH-QUALITY STANDARDS

ON-TIME DELIVERY

DEPLOYED PROMOTERS
ENGAGING SHOWS
CONTACT US
We are here for You! Register Here to explore more with TopHawks!