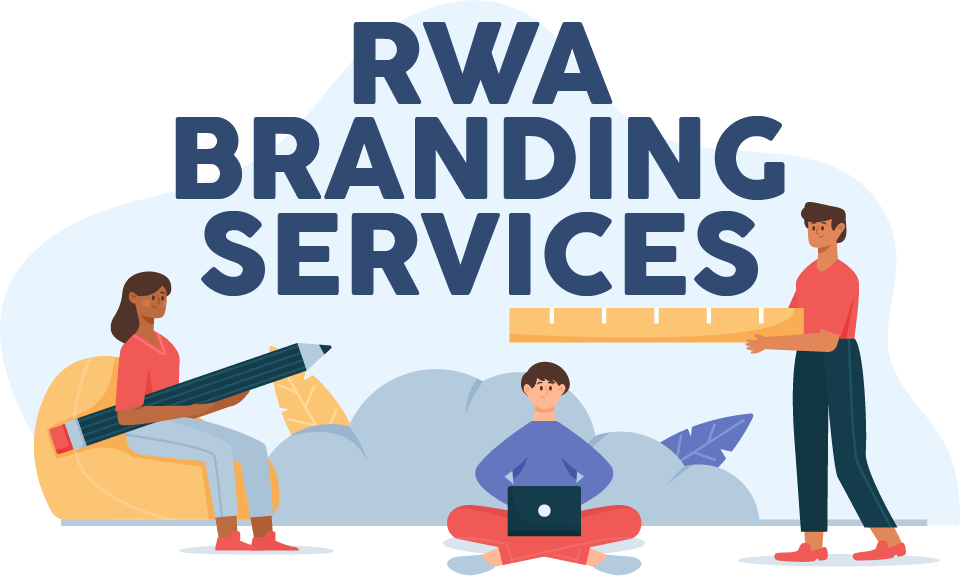 RWA BRANDING
Get advancing your brand by best marketing efforts as we are one of the top RWA branding and society gate branding companies in India having succesfully deployed ads at more than 1000 locations across India.
Customized Branding Strategies

Creative Visual Identity

Data-driven Insights

Reputation Management
Are you looking for RWA Branding & Promotion services?
TALK TO US!
+91 9810299632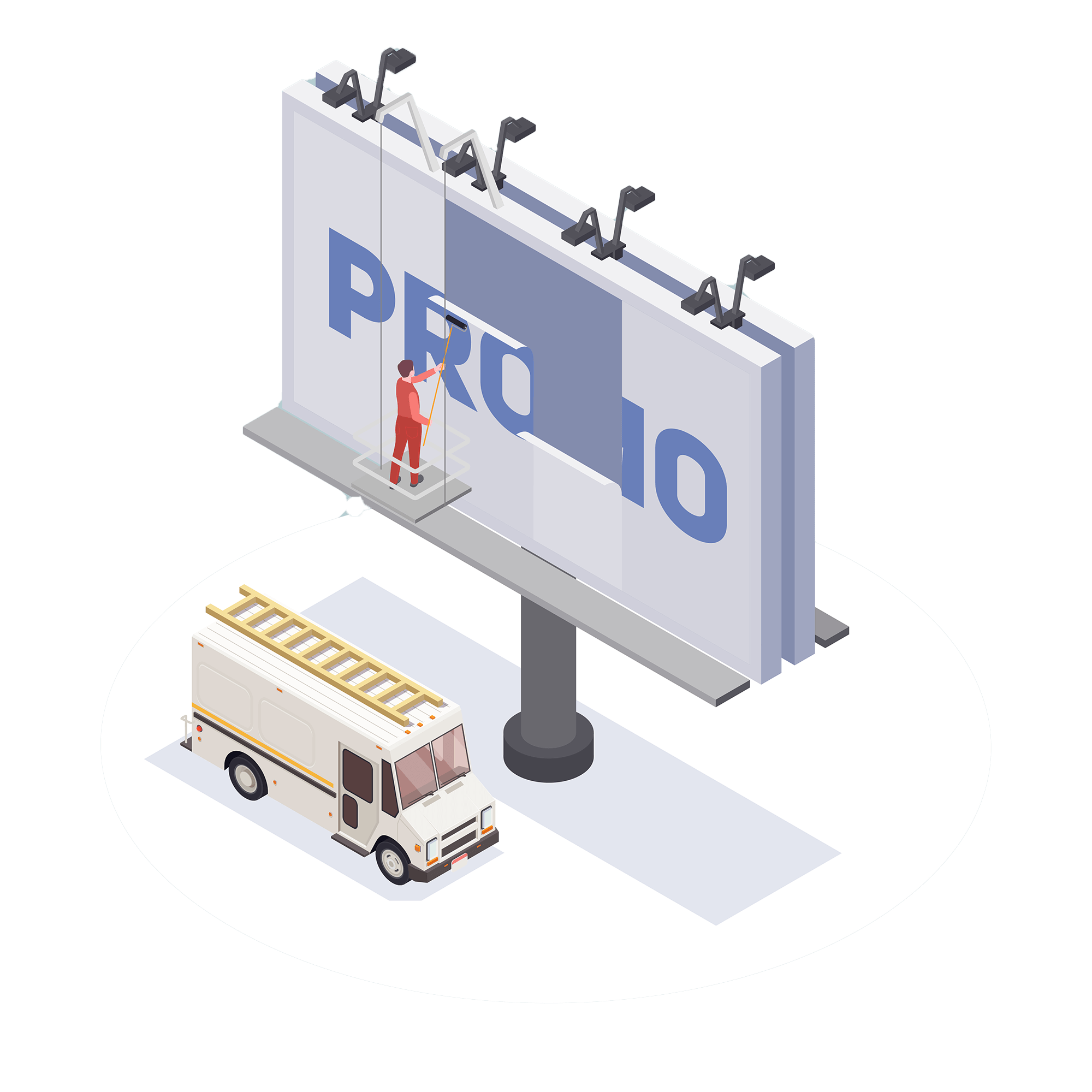 RWA branding, help advertisers and brand promoters across all industries to connect with residential societies. Through RWA branding and activation, advertisers get the maximum viewership for their products and services within the desired marketplace. RWA activation prepares a platform in a philistine environment which directly targets the potential customers in the market, suitably in which they are most comfortable.  It helps brands in social and economic targeting customers in the most effective way. These activities are completely based on promoting the business in a small or large community through programs and innovative marketing strategies.
Tophawks in Transforming Your Brand!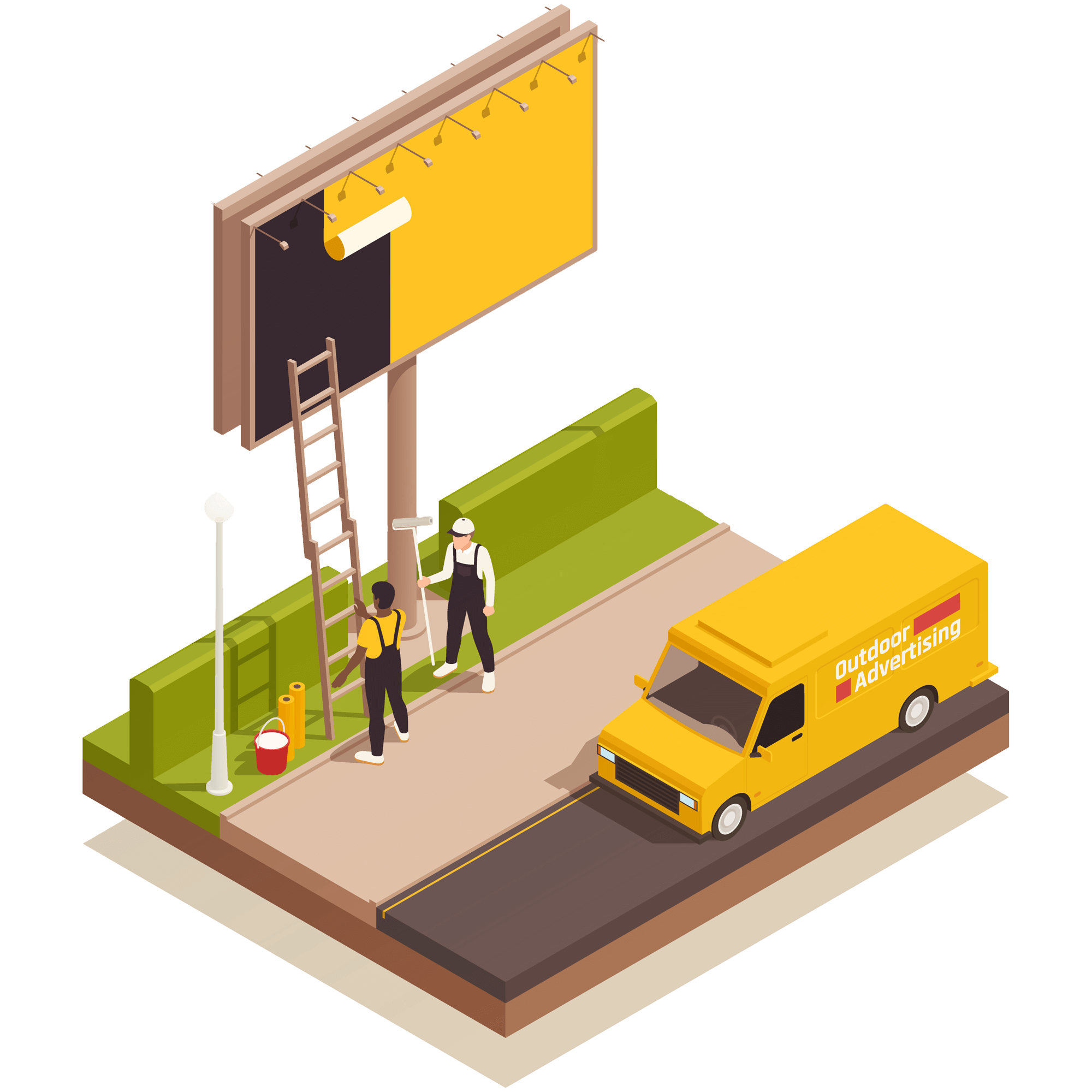 Tophawks understands the power of RWA branding and offers comprehensive services to help businesses harness its potential. From designing impactful campaigns to executing on-ground activations, Tophawks enables businesses to establish a strong presence in residential communities, drive brand awareness, and cultivate lasting connections with their target audience. With the increase in the sizes of cooperative housing societies, society activation has become a wide forum for promoting your brand or launches. So, if you are planning to carry on RWA branding or brand promotion activities within societies, then Tophawks activation kits are the perfect pick for you!
Benefits of RWA branding on your business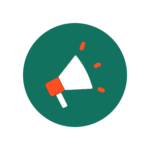 Creates Awareness Instantly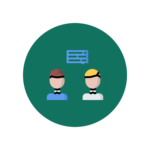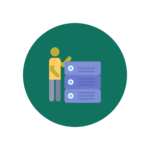 Building Customer Database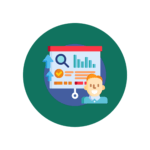 Evaluate Business Strategy
Here's how our RWA branding services set us apart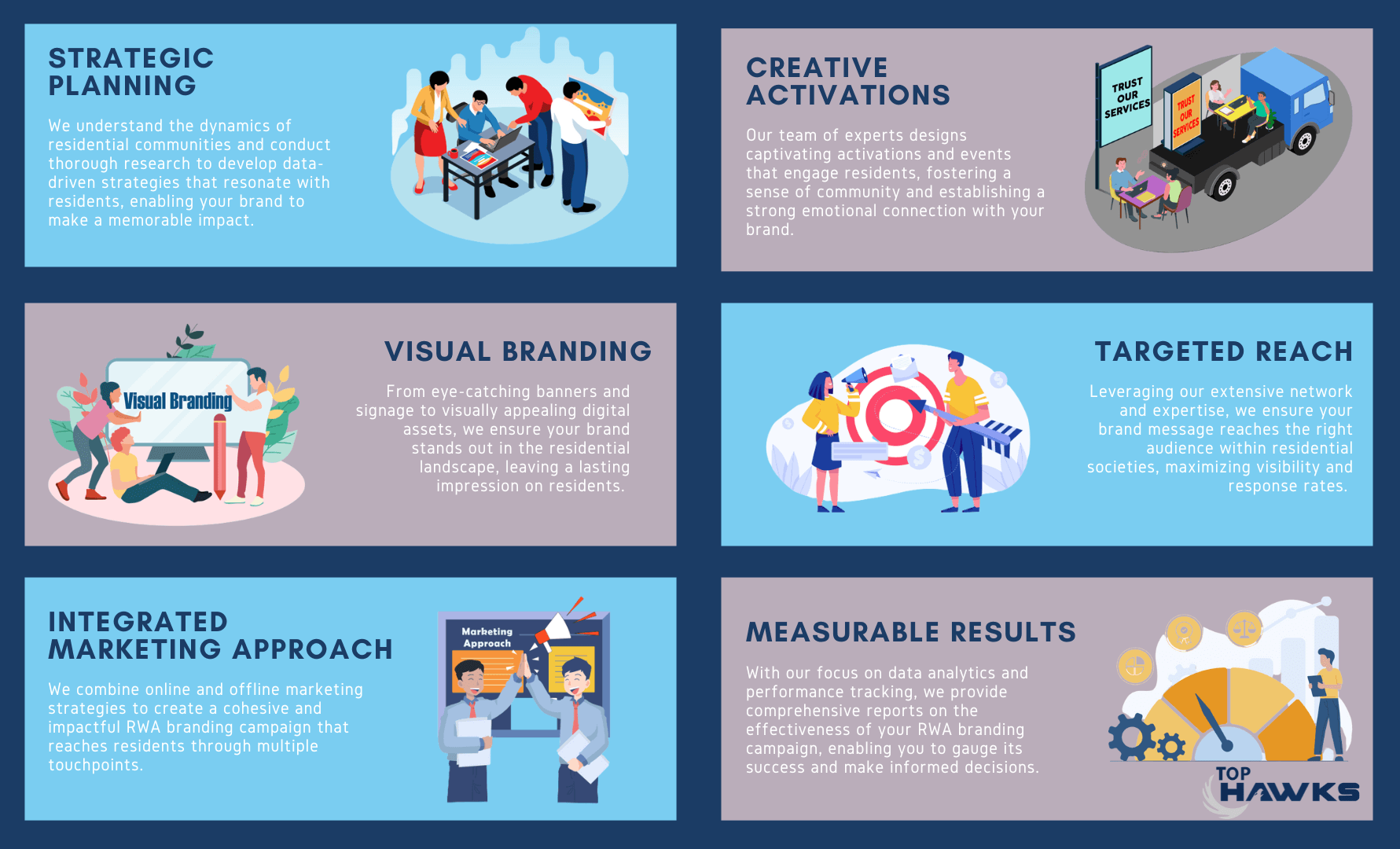 Why Tophawks a perfect choice for RWA Branding?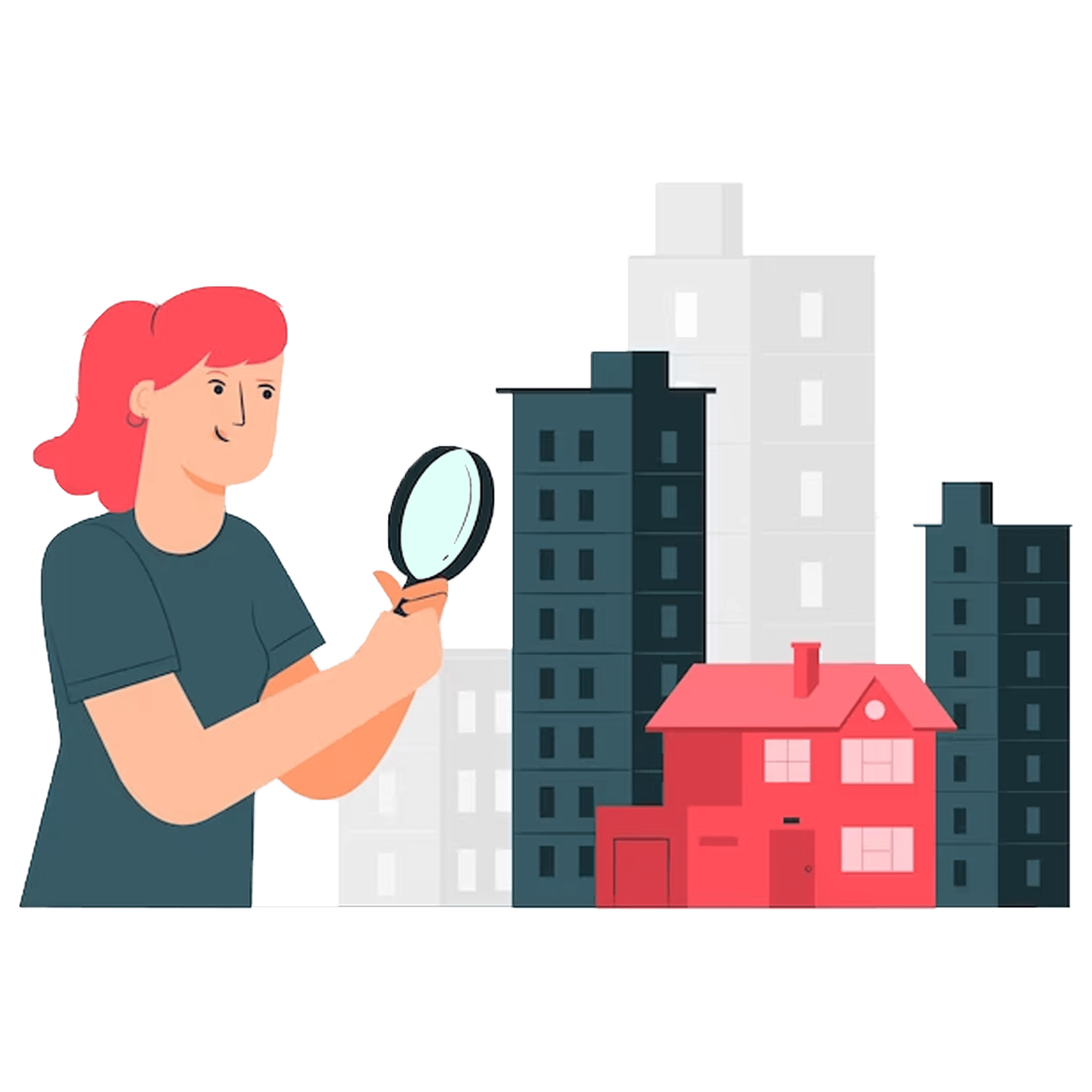 Resident Insights
We dive deep into understanding the pulse of residential communities, harnessing valuable insights to craft RWA branding strategies that resonate with residents and create a strong connection.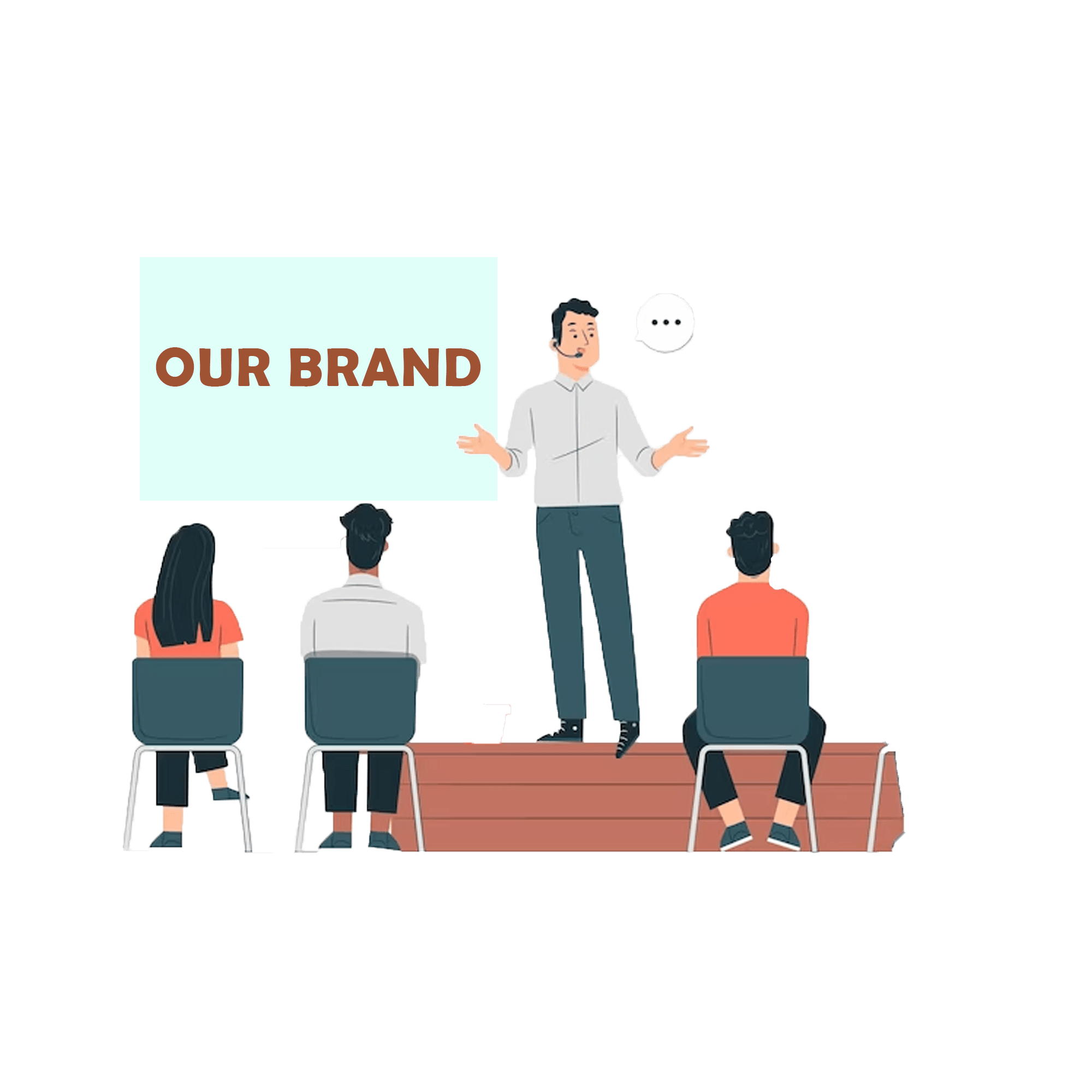 Creative Storytelling
Our team of creative wizards weaves compelling brand stories through innovative and captivating RWA branding campaigns, leaving a lasting impact on residents and building brand loyalty.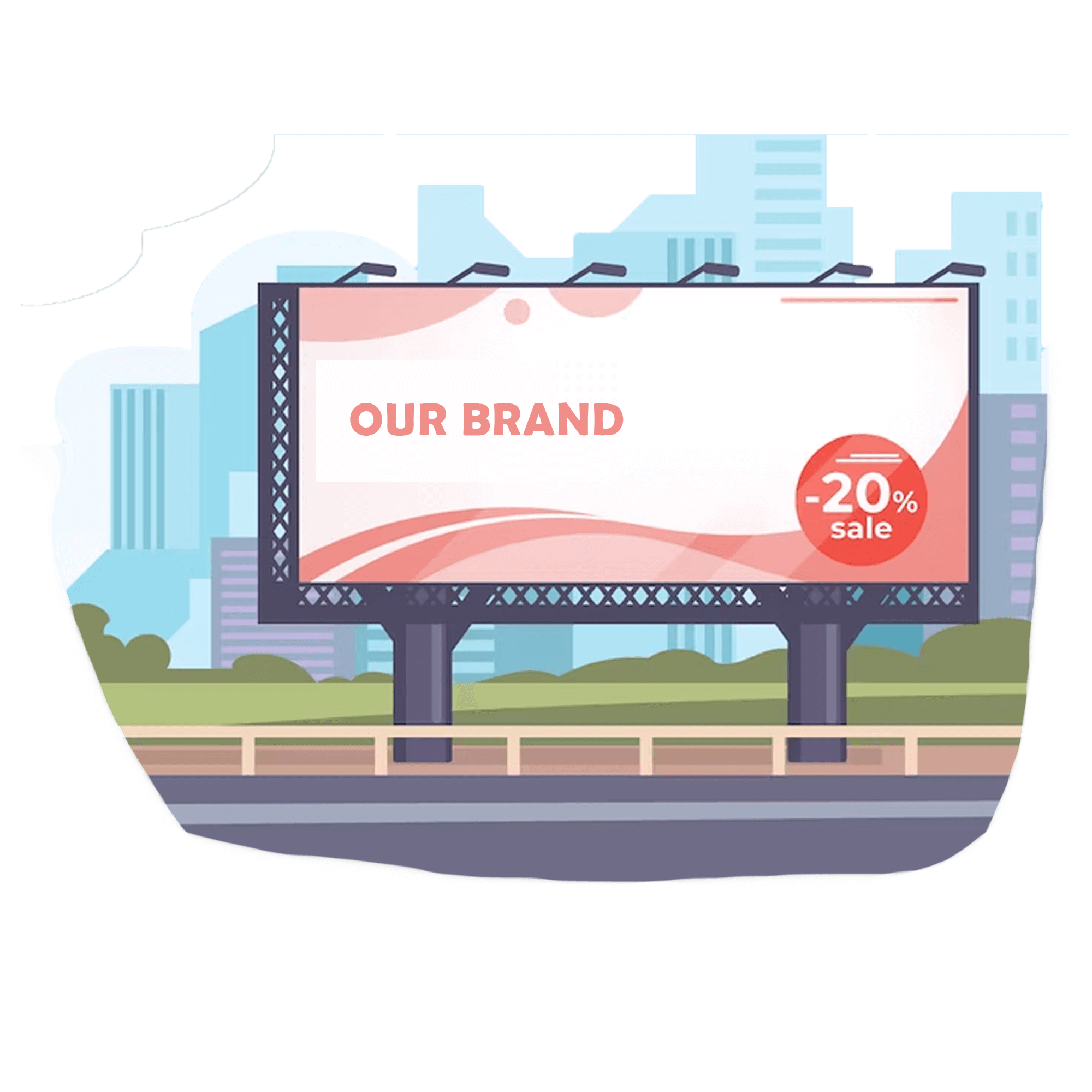 Amplify Visibility
With our strategic approach, we ensure your brand stands out in the cluttered residential landscape. From eye-catching signage to engaging digital campaigns, we elevate your visibility and drive awareness among residents.
End-to-End Support
Tophawks provides comprehensive support throughout your RWA branding journey. Our dedicated team is always available to address your queries, provide guidance, and ensure your satisfaction every step of the way.
Our Successful RWA Branding Initiatives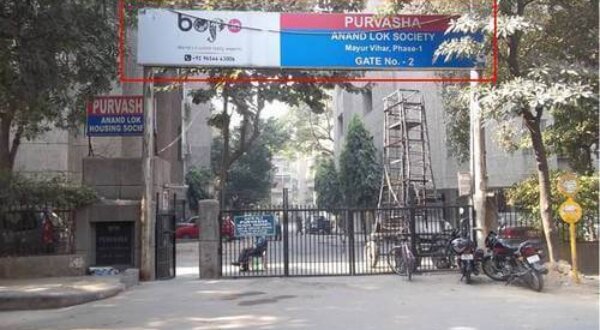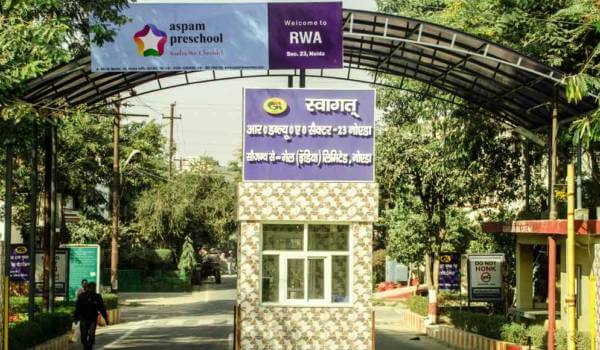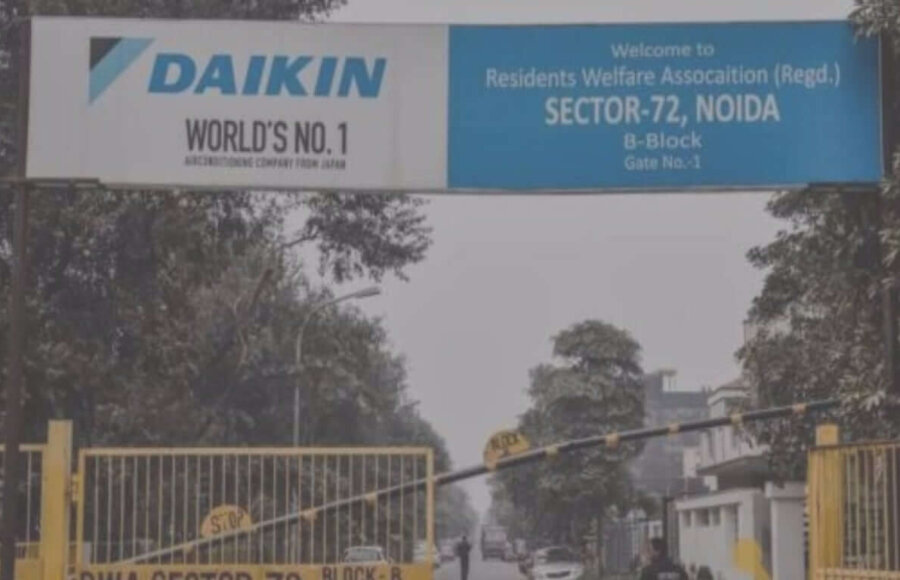 Get in Touch
We are here for you, and we are wearing our thinking caps