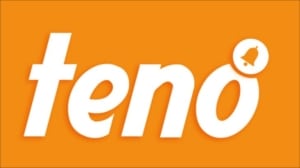 Tenoapp, a product of Propellum Infotech Private Limited, is a free, school communication app, aimed at overcoming the major communication challenge between teachers & parents, by providing them a platform for real-time updates and messaging. Not only this, it hosts a myriad of other school-related activities, & allows both, parents and teachers, to monitor the education & progress of children. Tenoapp approached Tophawks which is the best Sales Outsourcing companies in India for their sales outsourcing services to establish their sales network across cities.
OBJECTIVE:
The main aim was to expand Tenoapp's existing foothold in Tier-1 cities and establish the presence in Tier-2 cities.
TARGET CITIES:  Delhi, Kolkata, Patna, Ahmedabad, Hyderabad, Bangalore, Vishakhapatnam
METHODOLOGY:
The following approach was adopted for project execution:
Sales professional, having 'institutional sales' experience, were hired and trained in the target cities.
A training kit, along with guiding modules was provided, to quickly resolve all queries pertaining to the project.
Attendance tracking, reporting & KPI achievements were shared on a real-time basis, along with daily acquisition reports.
OUTCOME:
Increased consumer awareness about the app
Effective & increased user engagement
Improved growth & profitability, via increased sales & target achievement
Tenoapp is now trusted by 3000+ schools & 400,000+ parents across India
Tenoapp has been awarded as the 'Education App of the year', for 2017, by India Today.
On going project with 2-3 cities added every month in the portfolio.