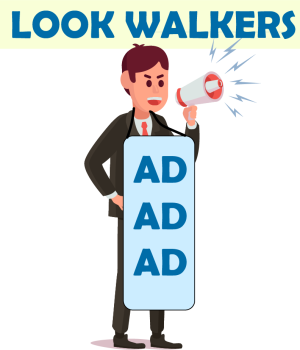 Embrace
Mobile Advertising with Our Expert Solutions.
Taking Your Brand Everywhere It Matters
Are you looking for Look Walker Advertising?
What is Look Walker Advertising?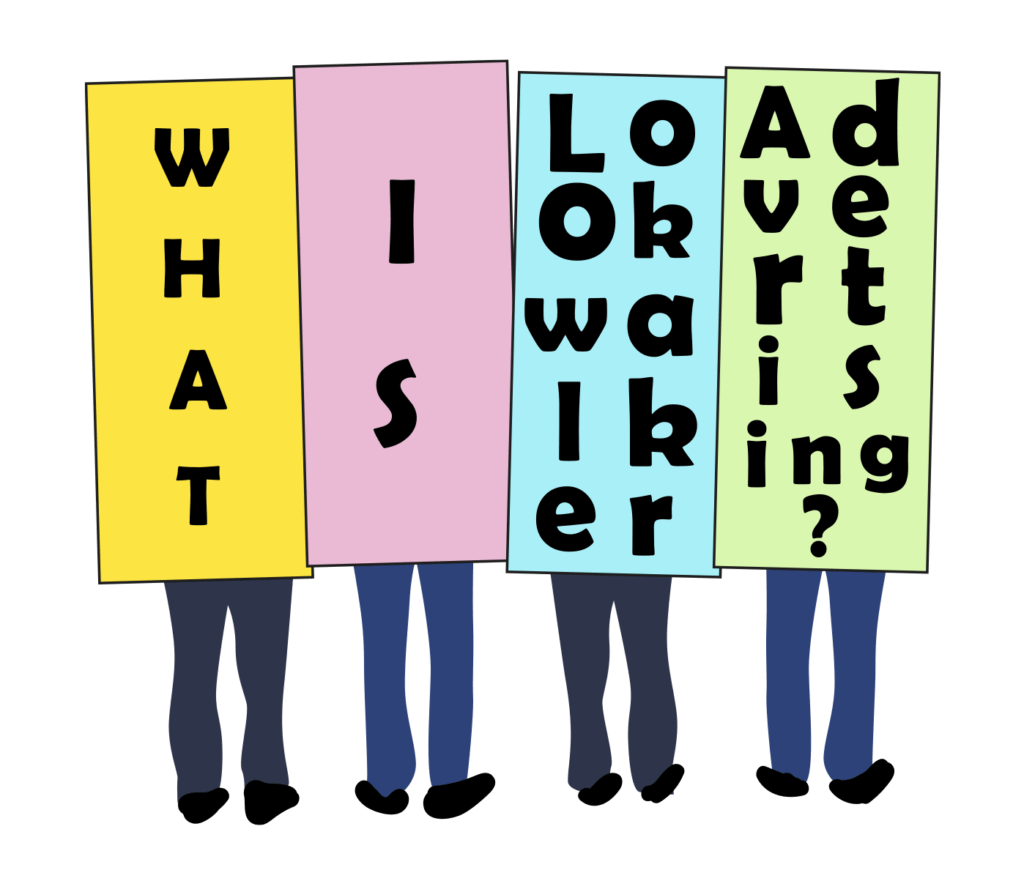 Look walker advertising is an innovative and eye-catching form of outdoor marketing where individuals, often referred to as look walkers or human billboards. These displays typically feature vibrant and attention-grabbing visuals, such as brand logos, messages, or product images, allowing advertisers to effectively reach and engage with their target audience. It offers a unique and interactive approach to promotion, capturing the attention of passers-by, creating brand awareness, and delivering targeted marketing messages in a dynamic
TopHawks Offering for Look Walker Advertising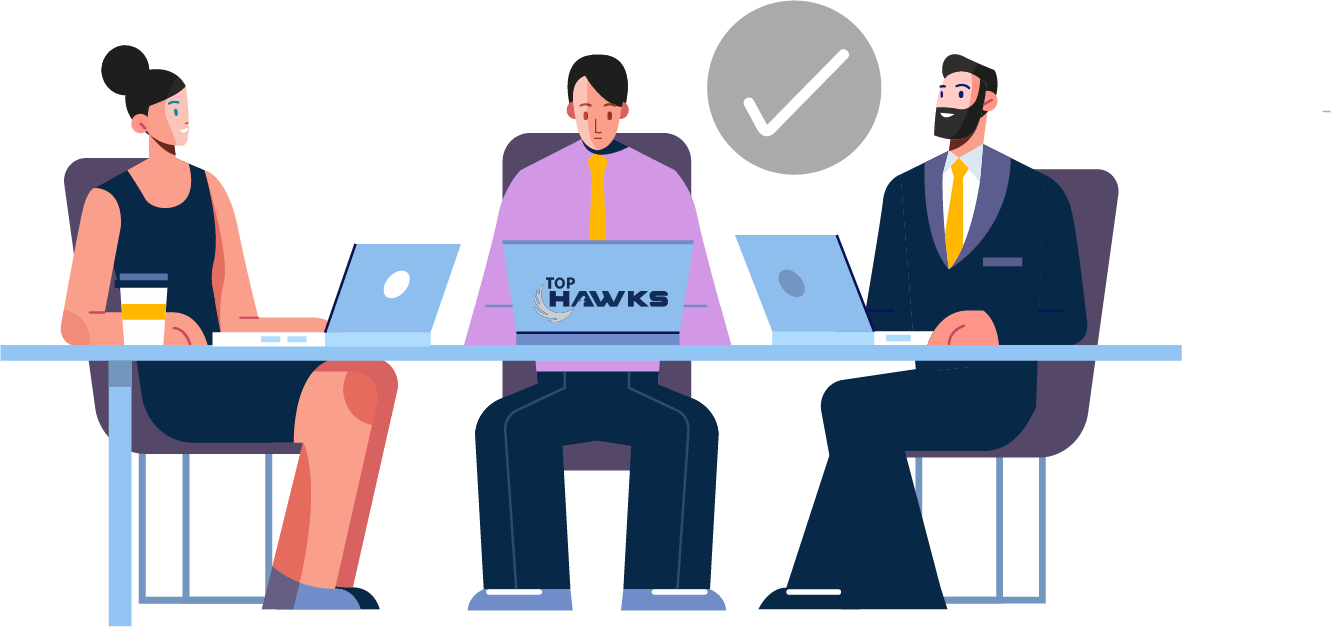 Tophawks helps you promote your business to the masses. We are an innovative & professional marketing company. In this kind of advertisement, the person carries a Lookwalker billboard on his back and moves into the market. Our main focus is always on providing you with the finest quality service which will help you meet your targets and satisfaction levels.
How do we stand out from the Competition?
Cities of our presence across India
Creative Advertisement solutions to our clients
Why Tophawks for look walker advertising?
Frequently Asked Questions(FAQs)
Where can we use Look Walkers?
TopHawks can customize various types of paper cups, including hot beverage cups, cold beverage cups, ice cream cups, snack cups, and more. We offer a range of cup sizes and styles to suit your specific marketing needs.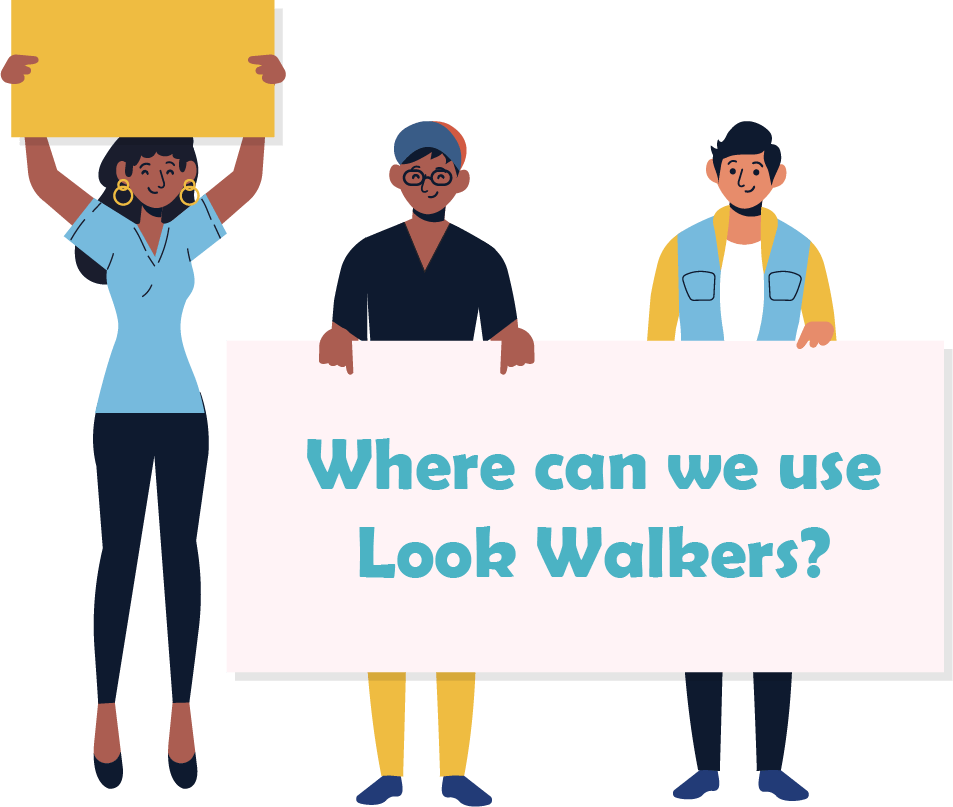 What are the Technical Specifications of Look Walkers?
Best SMD illuminated, does not cause climate heating as LED does, and hence is eco-friendly. 5-hour battery backup comes with a charger and flashlights.

Comfortable and fatigue-less carrying bag providing comfort while carrying. Highly visible from virtually any angle in the crowd which facilitates 360-degree viewing of the clients' and messages.

It led look walker are light in weight that are carried on human shoulders. It has the highest recall rate of the brand for your target audience.
How can our organization be benefits with the Look Walkers?

We are here for you, and we are wearing our thinking caps