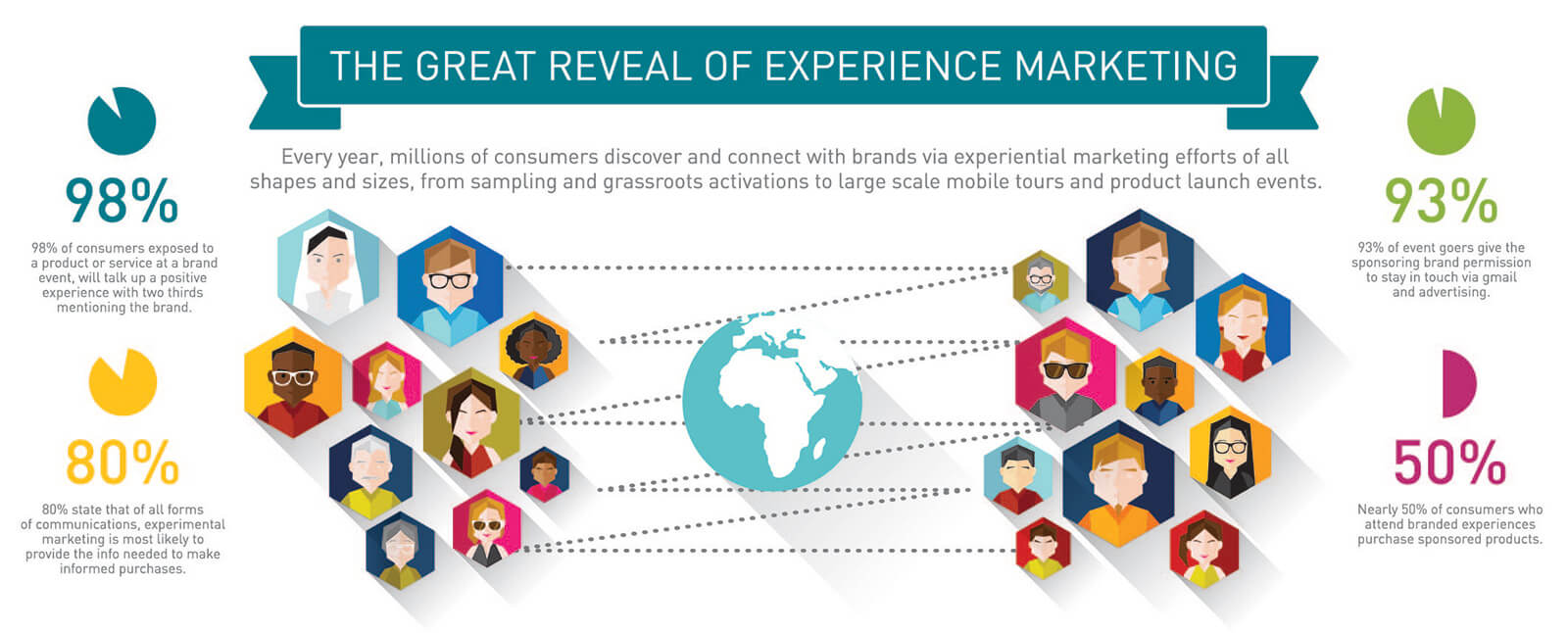 Experiential Marketing Meaning
Experiential marketing is also popularly known as "Engagement marketing" as, in this type of marketing, the entire focus is on creating an unforgettable brand connect with consumers.
Experiential Marketing is anything that pushes your customers to actively participate in something with your brand
The campaigns are designed to connect products with personalized ideas consumers resonate with.
These campaigns deliver high brand recall for target customers.
We have conceptualized and executed experiential marketing activities for 25+ brands PAN India.
Experiential marketing is the use of resources and strategy to create meaningful synergy with the customers.
I guess, now you know the reason for personalized names on every Starbucks coffee cup, even if you are the only one in the café.
They do it to interact with their customers giving a personal touch to their sales.
This is just one example to show how marketers engage with their customers and gain loyalty.
Why Experiential Marketing?
Before dwelving into experiential marketing techniques, we figured that to understand the concept completely;
we'll have to uncover the reasons for the failure of traditional marketing methods which inversely led to the rise of former.
Traditional marketing means include T.V, radio, newsletters, billboards, flyers, and newspaper print ads. Etc.
These techniques worked great in those earlier times where the effects of social media hadn't taken over.
But as the times change, new technologies develop, new techniques have to be introduced to stay number one in the market list.
That's when experiential marketing techniques took over.
People love when marketers bring human essence to marketing
.
The emotional bond that the marketers and customers share has a significant effect on the marketing of products and services.
Keeping consumers happy is the main motto of experiential marketing.
This type of marketing works only on the fact, that customers will buy the products when they feel a human connection or rather a much personal connection with the brand, which is the work of a marketer to create that feeling of closeness.
This is the only theory behind Experiential marketing which has shown skyrocketing amounts of profits and success for brands across as compared to the traditional marketing techniques.
At the core of Experiential Marketing Ideas, the values are
A. Maintaining relationship with the customers
B. Exchanging of values and resources
C. Incessant efforts to build trust with the customers
D. A long-term vision
E. Dealing with the two way communication
Get in Touch
We are here for you, and we are wearing our thinking caps