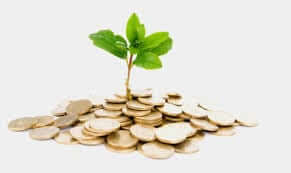 What is Trade Scheme???
Trade involves the transfer of goods or services from one person or entity to another, often in exchange for money. A system or network that allows trade is called a market. An early form of trade, barter, saw the direct exchange of goods and services for other goods and services. Barter involves trading things without money. Later, one bartering party involved precious metals, which gained symbolic and practical importance. Modern traders generally negotiate through a medium of exchange, such as money. Therefore, buying can be separated from selling, or earning. Money (and later credit, paper and non-physical money) greatly simplified and promoted trade. Trade between two traders is called bilateral trade, while trade involving more than two traders is called multilateral trade.
Some Trade Schemes:
Buy Cadbury's products worth Rs.3000/- and get 30 chocolates worth Rs.5 free.

Buy a box of Munch and get 1 Munch free.

Point-of-purchase displays, such as product displays and information sheets are useful in reaching the consumer at the point of purchase and often encourage retailers to support one's brand.

POP promotions can help win valuable shelf space and exposure in retail. From a retailer's perspective, a POP display should draw attention to a brand. It should also increase turnover, and possibly distribute coupons and sweepstake entry forms.

Companies do P-O-P displays when sales promotion schemes are going on. Some companies that do P-O-P displays regularly are Gillette, Vicks, Duracell, Pepsi, and Coke.
Free goods
Free goods promotions differ from price cuts in that they are not straight price cuts. The promotion offer to trade is an extra quantity of purchased product " without charge ". It is common for resellers to stock more during a promotion period if they receive free goods. For the manufacturer, it is an excellent promotion because it costs less than otherwise.
Buy 24 Close Up toothpaste and get 1 free. Buy Cadbury's products worth Rs.3000/- and get 30 chocolates worth Rs.5 free
Trade coupons
It is a manufacturer-initiated sales promotion, however, coupon distribution is undertaken by retailers, either through local print mediums or otherwise.
The important thing about such coupons is that they can only be redeemed at the store that distributes them.
There is an agreement between the retailer and the manufacturer that some agreed allowance will be paid to the retailer.
Generally, this is in the form of reimbursement of some amount of money to the retailer for each coupon redeemed.
The distributing retailer gets the double benefit due to the increased in-store traffic and the manufacturer's reimbursement incentive.
This is a strong incentive for the retailer to arrange to display and promote the coupon offer.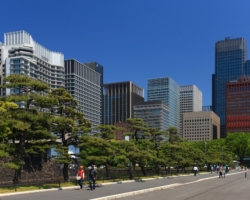 As a general rule, every trading partner (distributor, wholesaler, retailer, etc.) makes a predefined margin on each product they sell. This margin is the trade partner's gross profit. Trade schemes offer an additional monetary benefit for trade partners. This additional margin is usually structured around a time period ranging from a few days to a year. Trade schemes might take several forms.
Flat discount – Reduction in purchase price leading to higher profit per sale

Progressive discount – Higher reduction for higher purchases which encourages partners to sell higher amounts of products

Free items – Giving additional products for the same price

Lucky draw – Some lucky retailers stand to earn big rewards

Slab-based rewards – Similar to progressive discount but rewards instead of discount
Trade schemes are tools in a brand's hands to ensure trade partners are encouraged to sell more of their products. Designing a trade scheme that attracts trade partners to sell more of a brand's products is the most significant aspect of a sales manager's job.
Get in Touch
We are here for you, and we are wearing our thinking caps