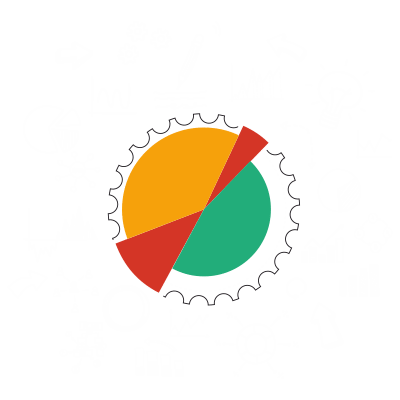 Market Research
Warrant the change you plan to bring with research-driven insights
Consumer Research

Product Assessment Study

Trade Satisfaction Survey

Market Entry Strategy, and more
The TopHawk Advantage 
Our customer web surveys are designed to capture your customers' rational and emotional feelings toward your products and services and your company as a whole. By using regression analysis and other data mining techniques, we will pinpoint the key drivers of overall customer satisfaction and loyalty, which will enable your organization to prioritize decision-making and make confident investment choices.
Using our survey-writing expertise, TopHawk will create a web survey that uncovers the information you need to know:
• What percentage of my current customers are truly delighted and engaged with my organization?
• What is the spend/profit difference between those customers who are highly engaged versus those customers who are not?
• What can my organization do to move more customers into this highly engaged zone?
• What company changes will result in the highest return on investment (e.g., is it more important to spend resources on shortening customer wait time or on further customer service training)?
• And more…
Typically, the invitation to a web survey is placed on customer receipts, but other invitation methodologies can also be used such as generating emails or handing out cards in your stores. We will help you determine the most effective methodology and sample size for your specific needs.
Actionable Insights
Too many companies have made the mistake of gathering customer feedback and then finding that they have an overwhelming amount of data that they aren''t sure how to use. Through statistical analysis, we will determine which improvements will give you the greatest return on investment through increased customer loyalty and profitability.
With Droid Survey, TopHawk''s proprietary web-based reporting system, customer-facing managers and all levels of the organization will have immediate and continuous access to this prioritized customer feedback, enabling them to act quickly and confidently. Droid Survey also offers the ability for managers to dynamically create ad hoc reports on the fly and update customized "Action Plans" based on their individual areas of opportunity.
By continually surveying your customers, your action plans will be regularly measured and updated. For those areas where customer feedback cannot provide the exact information you need, we offer an array of additional services and solutions.
For example, mystery shops can measure how well your customer-facing employees are adhering to sales training, compliance audits can enforce essential foundational elements such as correct product placement and accurate pricing, and customer intercept interviews can provide insight into why customers are leaving your locations without buying.
We will customize an integrated suite of solutions that will provide the holistic view you need and empower your organization to drive customer delight and limitless profitability.
Contact TopHawk to learn more about how TopHawk can unlock your company's potential for ever-increasing success.