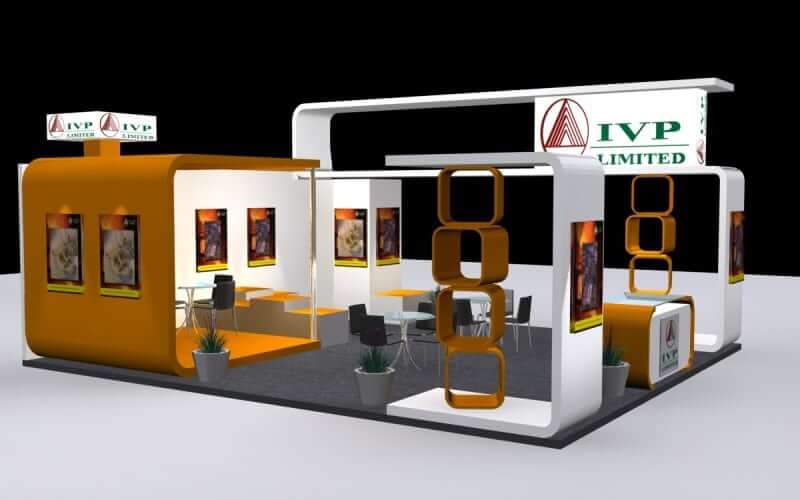 Portable Exhibition Solution
Make your life simpler with the Portable Exhibition Kit solutions. Worrying about how to get an easy and convenient set up during an exhibition? Don't worry anymore. Choose the most sustainable, easy-to-install and dismantle solution, the Portable Exhibition Solution. The on-the-go portable exhibition stall consists of pop-up displays, kiosks and counters. Extremely easy to carry and transport, the portable exhibition kit can be carried anywhere hassle-free. Varying sizes and reconfigurable feature makes this portable exhibition stall one of the best options for your exhibition. The Kit can be used for system stands and shell scheme stands or included in a large format exhibition stall design. Portable Exhibition Kit is tool less and features the "Do-it-yourself" attribute that helps in quick and simple installation and dismantling. It can be set up by your or your staff, without any formal or professional training.
On-the-go Reusable Stalls
The Portable Exhibition Kit solutions offer the most convenient way to present your brand in an exhibition. Being portable makes the exhibition stall easily transportable. You can now manage to carry your entire exhibition kit wherever you go.
Use the Portable Exhibition Stall a multiple number of times. The simple construction of the portable exhibition kit augments numerous uses, thereby offering you a high return on investment. Choose the portable exhibition stall once and reuse it for a number of exhibitions.
Do-it-Yourself Set up
It is often not possible to call for professional help to install and dismantle an exhibition stall. With the Portable Exhibition Stall, you can engage yourself or your staff to set up the entire Portable Exhibition Kit. The Do-it-Yourself feature of the exhibition stalls ensures that you save time and labour cost.
Quick Installation and Dismantling
If you want to save your time during an exhibition, then portable exhibition kit can be your saviour. Along with being portable and easy to set up, the portable exhibition kit does ensure a swift installation and dismantling within a tight set up schedule provided by the organizers. We are one of the leading portable exhibition kit provider company in India having customised solutions for all your needs.
System Stands or Shell Scheme Stands
Do you want to stand out from the rest of the crowd? If yes then system stands and shell scheme stands will offer you what you require! The Portable exhibition stall and kit solutions can be effectively used for system stands and shell scheme stands. The pre-erected rows of identical stands, a readymade package of walls and roofs can be achieved with the portable exhibition kit. Whether you are a first-time exhibitor or a veteran in the industry, you want to look different and unique. The Portable exhibition kit is the perfect solution for you.
Small Scale Exhibitions
The Portable exhibition stall is the best way to reach out your audience in a small-scale exhibition. You do not want a massive structure for a small exhibition, so the portable exhibition kit is the perfect match for your exhibition.
Hospitality Venues, Shopping Malls and Airports
Want to engage in outdoor activation? Pick the portable exhibition kit solutions and engage in brand activations in shopping malls, airports, hotels and other hospitality venues. Make smart use of the portable exhibition stall to bring your brand to the forefront and get going with your brand activation.