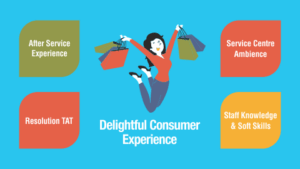 It's common wisdom that retaining a customer is cheaper than winning a new customer and that a dissatisfied customer can cause significant reputational damage to a brand. The quality of customer service when an issue arises – be it product maintenance, repair, or any other issues – is a critical parameter which can strengthen customer brand loyalty if done well, or lose customers forever if it isn't. We are one of the top Customer Service Audit company in India.
Our Customer Service Audits put your service processes to the test by simulating such issues, and measuring the robustness of the process, the responsiveness of the people and the overall quality of customer experience delivered.
The measurements and insights generated are used to correct the process, and can be used for the incentivization of service partners and employees.