Our Guide to Setting Up a Free Online Shop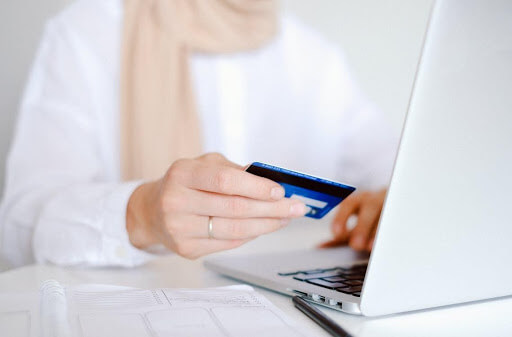 Ecommerce is on a steep increase in popularity. Last year in 2020 online sales rose by a whopping 40%. Imagine the delight of Jeff Bezos as he earned $74 billion in one year that is £53 billion in UK terms. His net worth is only $137 billion so that is a huge amount of money even to him, more than half his total net worth. Incredible, isn't it? Bezos has gone from a humble bookseller to one of the richest men that has ever lived – pretty much all from one online shop. If you are thinking that you'd like in on the action, here is our guide on setting up an online shop for free.
Decide on a business and write out a business plan. Create an attractive and eye-catching brand identity. This is the voice and tone of your business, as well as the way people see you. How you interact with customers and the layout of any socials, sites and content you create to promote yourself. Consider your banners, thumbnails and product packaging, and, most importantly of all, design a great logo. Here is a link to a free logo resource. 
Register as self-employed and organize your stock. Make sure you get some brilliant photos of your stock to put on your website and socials. Two great tips are:
Take 5 – 10 photos of each piece of stock so you can use the best ones for your website and the others as content on your socials. It is important to post content on socials and blogs to keep your site visible; check

 out this guide

 to content posting.

Contact your wholesaler and ask if you can use their pictures. Often, they will agree to let you use their professional product photos for free. This idea can have positive and negative connotations for your business. It can mean that people don't view your product as special if they see it somewhere like Amazon with the same photo and a lower price tag. However, it can be a great idea to have them and use them on your content write-ups as the image itself promotes your shop as a whole.
It is time to start your website. One great free provider is FreeWebStore.com. They have a free forever plan that works if your business has an annual turnover of less than £25,000. This is great news for new or small businesses. Plus, you can upgrade to a paid-for version easily. 
The free version allows users to have unlimited products on display, 0% commission fees, an SSL certificate, 24/7 support and a guest check-out option.
It does not come with a blog, so you may want to set up a blog of your own separately to post out supporting content.
Weigh your products and decide on postage prices as this can get a little difficult. Contact the local post office and have a chat with them about whether you need a business account. You probably won't if you are just setting up.
Decide on the size of packaging you'll need and set out your own personal guidelines to follow when posting products out to customers. 
Consider how you will get repeat business with a freebie, a message, or a satisfaction survey with each order. Or perhaps a discount for returning customers.
Get in Touch
We are here for you, and we are wearing our thinking caps