What is sales outsourcing?
When a company grows a portion of their sales process through a third-party specialist sales organisation, it is known as sales outsourcing.
Market analysis, lead creation, closure or even regular sales operations like making outbound cold calls or answering incoming calls, can all be outsourced.
The end-to-end sales process can potentially be outsourced to a third-party company.
Right from hiring to training, deployment and reporting are taken care of by the outsourced agency.
Most of a typical salesperson's time is spent updating Excel sheets and status, attending meetings, completing timesheets, and other activities.
Sales professionals only spend 30% of their time actively marketing.
Let's look at some practical and powerful sales and marketing tactics for your edTech firm used by sales outsourcing companies:
Make the most of freemium
Everyone likes free stuff, and as an EdTech business, your target market is no different.
Provide initial hooks and giveaways to clients to upgrade to a more expensive plan.
Sales Outsourcing companies in India may build credibility and position themselves as specialized authority by taking advantage of free courses on a range of subjects.
Salespeople may concentrate more on selling by using sales outsourcing. Sales teams can focus on more complex tactical activities or plans by outsourcing sales, which can boost flexibility.
Create a buyer's journey map
In the EdTech sector, the purchase cycle is significantly different and frequently longer.
Additionally, it includes several judgement calls.
So how does it impact the buying process?
In order to fully understand your sales process as a firm, you must map out the buyer's journey.
It takes a lot of time when it comes to EdTech. Pay attention to the process's gaps, triggers, and access points.
Use sales outsourcing to make data-driven decisions
Making educated judgments can be aided by tracking the appropriate collection of data.
The tracking of KPIs (Key Performance Indicators) measures is made easier by analytical panels. Thus, the management may monitor the effectiveness of the marketing, and sales of online and offline teams, admissions, customer outreach, call centre, and other teams using research techniques.
Get Sales Reps Trained and Adopt New Pricing Models In order to attract more students, EdTech companies have adjusted their prices.
They are also obtaining clients at a reduced cost and depending on cross-selling and up-selling to keep customers.
The use of this tactic has helped edtech companies hit their revenue goals.
Switching to the inside-sales approach
The domestic strategy was abruptly replaced with an inside sales model.
Although edtech companies first found it difficult to recreate the level of personalisation seen in in-person sales when selling online, overall digital adoption (for both salespeople and consumers) has been good.
Additionally, businesses currently invest roughly 70% of their budgets for sales and marketing in process automation.
Helps you lead tracking
Using behavioural data and marketing automation programs, you can follow your leads in real-time as they progress through your funnel.
Accumulating data without worries
Gather lead data with no effort thanks to sales outsourcing, which lets you keep track of publicly available lead information including the lead's former employment history, Twitter account, and corporate information required for your start-up.
Saving up on your investment 
Salespeople frequently are unsure of which leads to concentrating their efforts.
By using sales outsourcing, you can rank and prioritize your most promising leads and provide your sales staff with clients who are prepared to purchase.
Less labour yet promising results
Don't make your salesmen do the labour. Sales outsourcing helps you achieve better work for your start-up.
Current Scenario of Edtech in India
India has the second-largest ed-tech market worldwide. EdTech is a crucial difference in globalizing learning. Although the sector's client base is expanding rapidly in the academic sector, it is also now opening chances in the field of professional and learning skills.
EdTech's capabilities have expanded beyond simply compiling study materials. It currently encompasses educational institutions such as schools, colleges, academies, universities, training centres, online training providers, corporate training, e-learning businesses, and many more networks.
Get in Touch
We are here for you, and we are wearing our thinking caps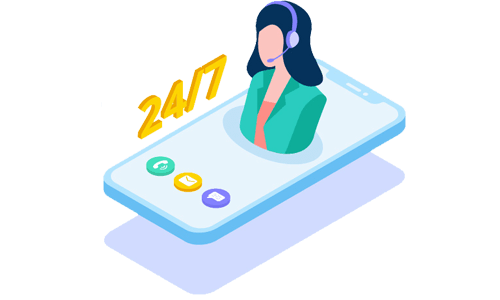 RECENT POSTS