INTRODUCTION
A sale is considered a very crucial part of any business program. Sales and marketing together, are responsible for the growth and development of the business. A Sale includes all activities related to the selling of any product or services in a given amount of time. A seller or provider of any goods or services is said to complete a sale in response to direct interaction with the customer at any given point, during the sale process. In this article, we will discuss about the retail sales training in India.
RETAIL SALES TRAINING- DEFINITION
To enhance their performance, business companies use specific techniques and ways to train their employees for better sales and marketing. This is known as 'Retail Sales Training'.
Sales Training involves the development of certain techniques and skills on a personal level to explore new sales opportunities, as well as teaching them to close the sales of any organization at the end of the month.
Having professionally trained retail staff executives and sales representatives is all you need to grow your business and make huge profits; but, there is always a 'little gap' where you feel that you can do better.
Ten ways to enhance the performance of your sales team:
Here are ten techniques to get your store promoters and sales executives better at sales.
1) ATTITUDE OVER APTITUDE:
According to some very successful entrepreneurs, Attitude is more important than Aptitude!
This is because they believe that sales require the right approach, to interact with the staff or to interact with potential customers.
Aptitude is something, which can be taught to the employers, or sales personnel; a human being will learn and gain insight on his sales experience, systematically.
However, this is only possible if the sales representative or sales executive has the correct attitude to learn and deal with his customers. Having gained this insight, any sales team can enhance their performance and increase their numbers in sales to be called as an effective sales executive or sales representative.
2) PERSONAL INSIGHT:
Each sales executive must know every sales representative in his team, not just by name but also by nature.
There should be a personal touch and understanding between the sales team members to effectively increase their performance.
A sales executive must know each individual in his team, like who they are. Why they chose this job?
Moreover, what motivates them?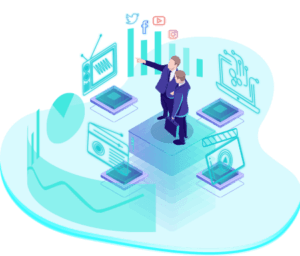 Having this insight can help them motivate their team members during the training sessions. Knowing them personally, the sales executive can devise customized sales training methods for them according to their effective ways to retain the best knowledge. For example- Sales executives can show presentations to sales reps who learn better through visuals, or those who prefer learning through practice can be engaged in role modeling, etc. Thus, having a personal touch can enhance the performance of the sales team by a fortune.
3) MIX AND MATCH OF TEACHING METHODS: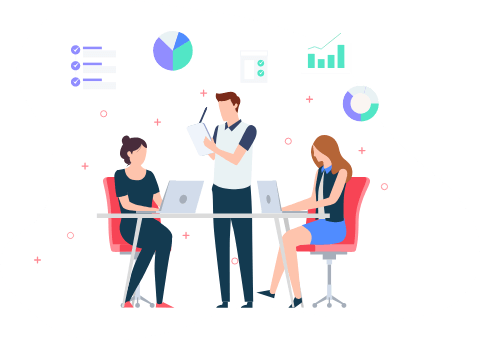 According to researchers, employees retain information when it is served to them in various styles and methods. Like, first the sales representatives learn some information through their executive, after that, they will be told to read the manual on that piece of information, then they will experience a proper demonstration regarding that topic, then they will be asked to perform those tasks involving that information. Finally, they will be told to teach that same information to their juniors. This method used by the executives on its team will increase the sales performance as they are hit with the same information from all possible angles. Thus, this training method is a success when it comes to effective sales performance.
4) ROLE-PLAY IS IMPORTANT:
Role-playing is one of the most effective sales training methods which should be used by every sales team and must be incorporated by the sales executives. Role-playing means to bring sales training to life in a practical sense. It is the number one technique to make sure your team gets what is being taught to them in their training sessions. This will provide the executive, knowledge about which member of the team is performing well and who is to be taught differently. This personal information can help target individual sales representatives on their performance levels.
5) MODULAR TRAINING: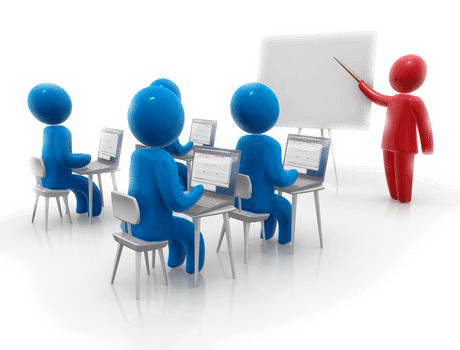 This technique is equally important and effective, where the company has its retail store and cannot find time to train their sales representatives and employees. In such a scenario, long and winding training sessions may not be possible. Instead, modular training works wonders for such teams. Modular training is short and effective training sessions, which are flexible and can be taken anytime during the day. Most sales executives either call their staff before the opening of their store every day or after the closing time, to accommodate for the training sessions.
6) CONTINUOUS IMPROVEMENT:
Continuous improvement is something, which is required in every field, not just sales. The attitude as discussed in the first point is important and necessary to boost up those numbers. Even after the training sessions are complete, one should not just stay content with the knowledge they have, and there should be gest and heart to learn more and more about the field to enhance knowledge and skill. There should be a calculated increase in the knowledge and performance of the employees, which should be analyzed by the sales executive for an increase in profitability.
7) ENFORCING RULES AND RISKING CREATIVITY:
Enforcing rules and guidelines into the team is very important to ensure consistency and discipline. However, one thing, which the executives must know, is that there should be some areas of administration where the rules and guidelines can be made flexible to make way for the employee's creativity and to test his decision-making and administrative powers. This inculcation of confidence and trust is going to pay into team building and an effective increase in performance. There are different people in a team, and no one knows what creative idea can a lower-level employee hold to make his contribution to the administration. A good sales executive must always give different chances to his sales representatives to prove themselves and to let them bring creative value to the team.
8) SEEK PROFESSIONAL TRAINING: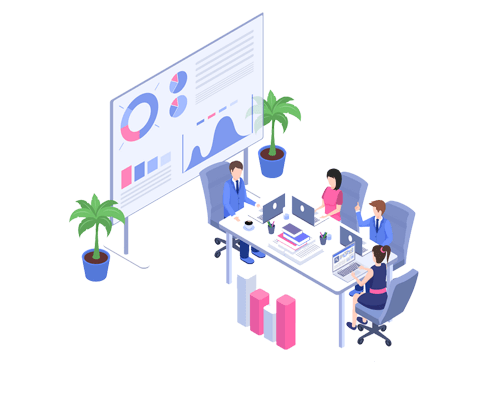 If a sales representative has imparted all of his knowledge to his team and yet there are some casualties in performance, he should not be doubtful to seek professional training for his team. A sales executive might not be a good trainer or teacher, but delegating this job to a manager or hiring a person to teach his sales team or train them for sales is a good call. By doing this; the sales team also gains knowledge from different perspectives and whatever it may be, as far as the sales are improved, all the training that they seek is useful and effective.
9) CLARIFY AND ACT:
Listen, Ask, and act are the three magic words that summarise success in the field of sales and marketing. The sales executives should comply with these terms and teach their staff members or the sales representatives under them to comply with these terms as well. Listening to the problems of the customer, clarify your doubts with them, and then act accordingly. These skills must be developed to ensure successful sales in the company.
10) TAKE RESPONSIBILITY: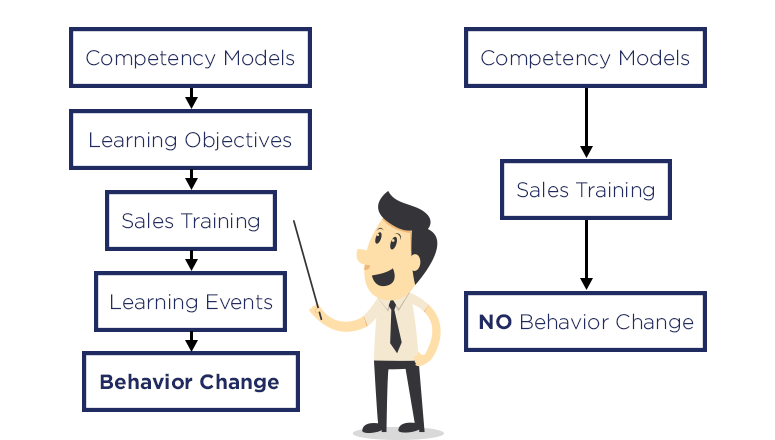 The sales executives are the immediate bosses of the sales representatives. They are responsible for everything that their sales team does, be it profit or loss. Every decision made by the sales team is on the shoulders of the sales executive, he is the one who has to answer to the higher authorities. When a sales team does a good job in performance and make incremental profit margins, they are responsible for that growth and success.
Nevertheless, this responsibility should not overlap with the credit that he is supposed to give to his team for their hard work and effective performance. Giving credit to each sales representative and other members of the team will boost their confidence and motivation. They might as well deserve some incentives for their hard work and performance. Thus, Take responsibility and give credit.
CONCLUSION:
Having professional retail sales training in a company or an organization is very important. This training is specially meant to increase your professional sales skills and knowledge. The above-mentioned ten ways are the summary of the work of some very successful entrepreneurs and their sales team. These are not just ways, but qualities that every successful sales team must inculcate to enhance their skills and performance. Effective learning is a major part of effective growth. Therefore, the sales executive of a company must learn ways and methods to continuously, motivate their employees to work better and be efficient in their performance. A strong sales team is the backbone of the company!
Get in Touch
We are here for you, and we are wearing our thinking caps