TOP 5 SOCIETY ACTIVATION / RWA BRANDING AGENCIES IN INDIA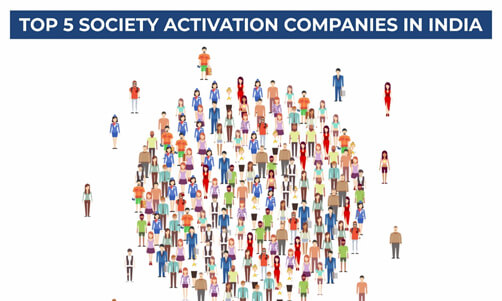 LET'S BREAK THE NUTSHELL !!!
WHAT IS SOCIETY ACTIVATION AGENCY ALL ABOUT ???
Breaking the nutshell, we can say RWA branding companies is also known as Residential Welfare Association. It relates to activities included in Residential areas. RWA activities are one of the most effective branding strategies in business.
As an important promotional platform, RWA impacts on advertising networking to create a pleasant ambiance for business operations.  RWA activation in the form of society activation has immense potential in advertising. It offers direct interaction with the target audience. The engagement involved in RWA Activation not only provides a comfortable environment to interact with customers but also a pragmatic environment for families and individuals or just a targeted group of customers within a family with the brand or company.
Today many metropolitan cities in India have co-operative housing societies. Such housing societies have become a forum for promoting your brand or even starting a launch of a new product or service.  RWA activation is an ideal option for allowing direct interactions between businesses and consumers, bringing your product, service, or brand to the end-user instantly.
Benefits of RWA Activation on your business :
1. Creates awareness instantly
RWA Activation facilitates direct customer interaction and thereby creates awareness of the business or service among a society instantly. Active engagement where the target audience can participate makes the customers understand the product or service better.
2. Direct communication
Since there is direct engagement between the customers and the business, communication flows better and with clarity between the brand and the customers. Any doubts or queries can be clarified with a better customer approach.
3. Building customer database
Aside from direct engagement, RWA activation activities also contribute to building customer databases and establishing direct contact with them. RWA activation facilitates business leads and promotes business activities.
4. Evaluate business strategy
Since RWA Activation facilitates direct involvement of the customers, it helps businesses understand the drawback of the service or product. As promotional program, it helps businesses in taking feedback and improves the service.
TOP 5 RWA COMPANIES IN INDIA
Headquartered in Noida, Uttar Pradesh. We focus on advancing your brand with the best and experienced marketing skills and efforts. We are one of the Top RWA Branding companies and Society Gate Branding Companies in India having successfully deployed ads at more than 1000 locations across INDIA. With the pool of best designers and professional project managers, we ensure to give you a worthwhile activation experience. So, if you are planning to carry on RWA branding or Brand promotion activities within societies, then Tophawks activation kits are the perfect pick for you! We help advertisers and brand promoters across all the industries to connect with the residential societies.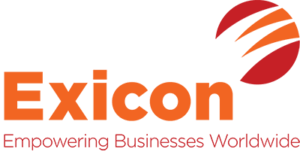 Exicon Group has its own Brand Activation arm that focuses on subtle marketing techniques to 'activate' your brand, is headquartered in Mumbai. Your brand is your identity. It is a unique fingerprint of the company. They use various brand promotion channels to achieve the objective of customer engagement with your products or services. They help you bring your brand to life through clutter-breaking displays, bespoke kiosks and booths, eye-catching signage posts, and immersive experiences. Through experiential marketing and advanced technology, they help customers develop a better bond with your brand!!!

Headquartered in Gurgaon, Aanchal group is one of the RWA branding companies which provides services of RWA Branding, Large Format signage, Retail Signage, Brand shops, OOH, Wall Painting and Dealer meets organizing.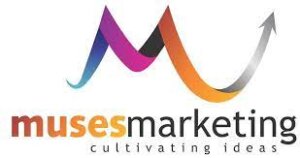 Headquartered in Gurgaon. They are a branding and activations agency with 10 plus years of collective experience in the BTL business. They have seen a journey working with both start-ups and corporates. They have taken brands to RWAs, Rural Areas, Malls, Markets, Corporates, and a lot of other geographies PAN India. We have in house fabrication unit, promoters on retainer-ship and exclusive tie-ups with media which makes sure the activation gets executed perfectly and without a glitch.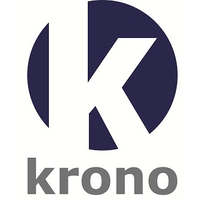 Headquartered in Mumbai. Krono is one of the RWA branding companies which helps you take your brand to various housing and other residential societies within the city conducting a refined search and filtration on demographics of its residents and other allied details suiting the brand's requirements. Krono suggests setting up a booth or stalls at the shortlisted societies during weekends and festive seasons to ensure a huge turnaround. This also offers services of designing and fabricating the stalls and booths as per the need and requirement of the client. They also specialize in designing, printing, and corporate gifting for such events.
CONCLUSION:
Society activation offers a platform to engage your target audience in a pragmatic environment, one that they are comfortable in! Extremely popular in the FMCG industry, many other brands too are exploring society promotions. Society activation is perfect for engaging an entire family or just targeted group of customers within a family. Society brand activation is gaining huge popularity because it literally brings the product to the end user in their habitat. Insta Brand Activation designs setups that will help will make your society activation ideas effective in the true sense of the word. Here are some of our successful society activation setups.
Get in Touch
We are here for you, and we are wearing our thinking caps