What are political surveys and why do they matter?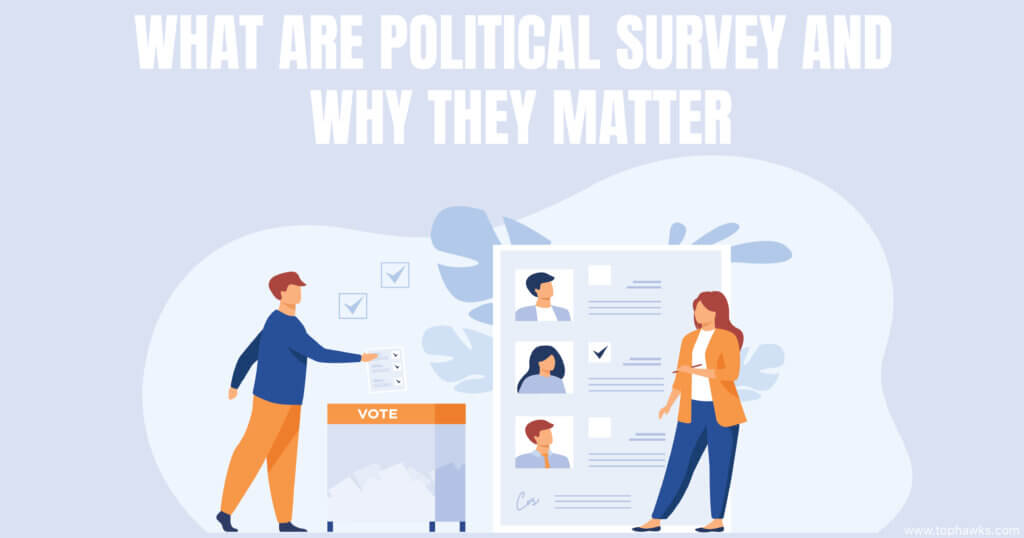 Understanding the interplay of overlapping socioeconomic cleavages in India which is one of the world's most demographically diversified countries and high political volatility in a multiparty system presents significant challenges for anyone trying to predict election outcomes. Furthermore, contrary to popular belief, opinion poll-based election studies are not only about picking likely winners and computing margins of victory/defeat, but also about providing a nuanced understanding of the various factors that go into determining an election's verdict – why people voted for the way they did, the change in public opinion, and so on. In this article, we will understand the importance of Political Surveys.
Electoral wars are no longer fought solely based on contribution and politics, but also on the basis of a statistical study of voting patterns. Campaigns must be founded on sound decisions based on data gathered on the ground level.
Political research surveys provide you with a glimpse into the mindset of potential voters. A well-designed political poll collects data on voter intentions and attitudes, helping candidates to better understand how to tailor their policies and platforms to fit the requirements of their
constituents.
Scientifically conducted surveys yield accurate data that may be used to forecast election outcomes at all levels of government. These surveys can also effectively anticipate and reflect trends in opinion across a wide range of demographic groups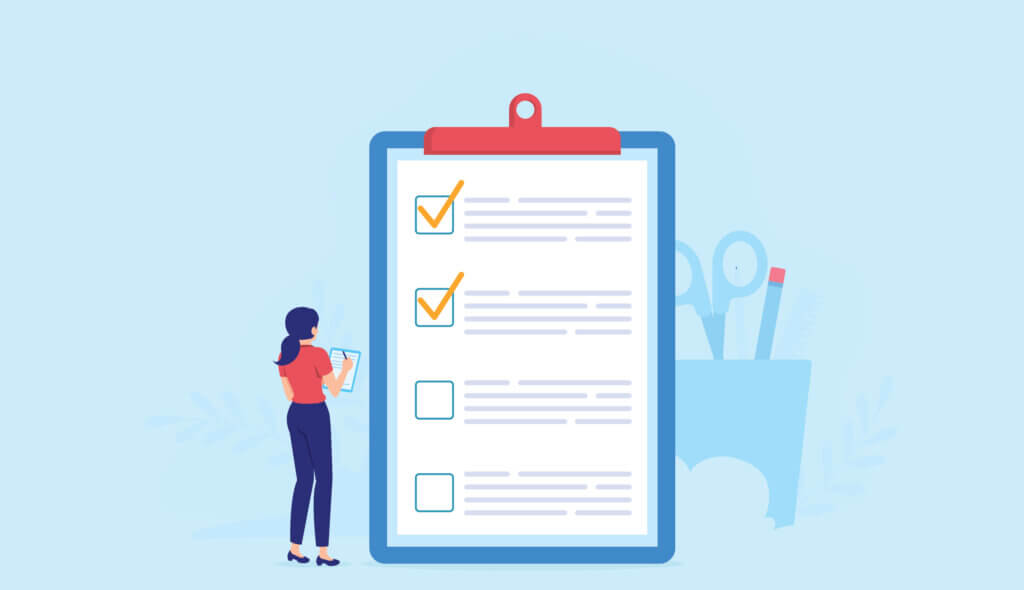 Surveys based on political research are equally useful at the business or organizational level. Companies that engage in lobbying and campaigning must be able to accurately assess a candidate's position on a specific topic and the likelihood of that candidate winning.
Nobody wants to park their money on the losing party. Organizations need to make sure their political donations go to the right people.
The endorsement of an unpopular candidate might harm the organization's image, and cause unwanted publicity.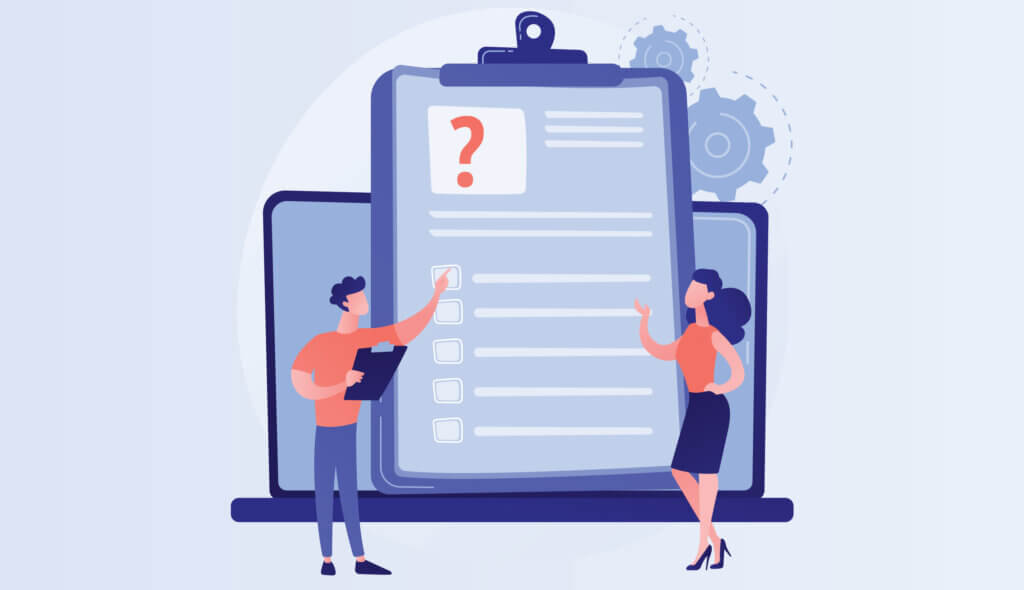 Regardless of the objective of the political research survey, it must be conducted in such a way that the information obtained is accurate.
Types of political surveys
Now that everything is going digital, it's more important than ever to be prepared. It is feasible to connect with more people in less time via social media.
As the election season approaches, a slew of polls is being released.
These many surveys are primarily split into three categories: opinion poll, pre-poll, and exit poll.
What is an Opinion Poll?

The opinion poll is the survey carried out following the election announcement that asks voters about who they support. In this survey, the sample size is the major focus. The bigger the sample size, the better. The opinion poll is the survey carried out following the election announcement that asks voters about who they support. In this survey, the sample size is the major focus. The bigger the sample size, the better.

What are pre-polls?
Pre-polls are usually conducted a few weeks or days before the election. they can provide us a snapshot of voter preferences at the time, as well as trends and, if the trend persists, the anticipated outcome. Given the fact that a large percentage of the population makes up their the mind only a few days before the election, it's no wonder that pre-poll projections rarely match actual results.
What is an Exit Poll?

When a voter exits the polling station after casting his vote, the surveyors ask him which party he voted for this type of survey is known as an exit poll. Amid this debate over opinion polls and exit polls, the voter makes his final decision which maybe different from their choice in opinion polls.
Why choose us as your political survey company?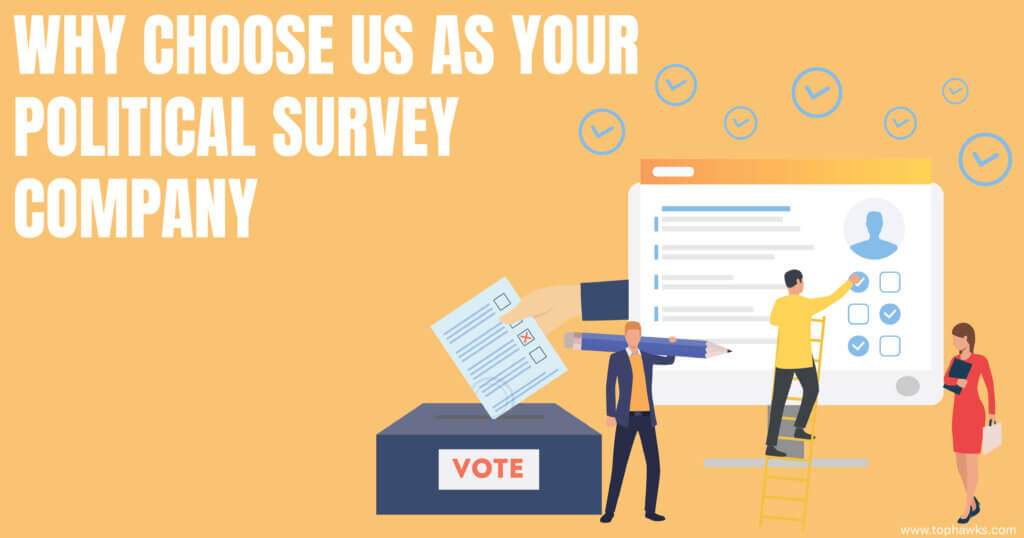 TopHawks is one of India's top data collection companies.
Following the examination of raw survey data, the constituency's polling booths will be classified into five categories: strong, weak, threatened, opportunity, and average booths.
We'll enlist the aid of professional surveyors to help you win over potential supporters through research. We are a group of committed specialists that will contribute to your study of your party's status in any location.
We not only work with political parties but also with media outlets that use psychology to forecast election results.
We collect data at the ground level through questionnaires and apply advanced statistical methods to infer trends to provide political research, voting habits, and sample polls.
The process is designed to ensure that the people interviewed know they would remain anonymous. This enables us to collect detailed information about the respondents' work and background and allows us to place voting decisions and political opinions within the context of broader social and economic factors.
It is a challenge for political parties to gain a clear understanding of the people's attitudes about their candidates who are running for office. To make this work simpler, we conduct state-by-state,district-by-district, and area-by-area surveys to gather information on the ruling party and other political parties. We carefully interview individuals about the candidates in their local districts and compile a report.
Our political survey produces reliable findings based on voter judgment. Our survey reports include the percentage of voters who have positive and negative opinions of each candidate, allowing political parties to take necessary efforts to maintain their positions in those areas.
Political parties rely on the mass inclination of voters and are thus usually looking for ways to determine the direction in which their votes may sway. We will determine the local opinion considering the schemes, popularity, and any new laws implanted in the region.
We make sure that
Sampling error is minimized to an acceptable low level by interviewing a large number of people from various demographics.

Assign appropriate weights to different districts and states to accurately assess regional and state-level situations.

We provide precise, unbiased forecasts based on the gathered data to tell you what's on the voter's mind
Get in Touch
We are here for you, and we are wearing our thinking caps