What is the Gig Economy?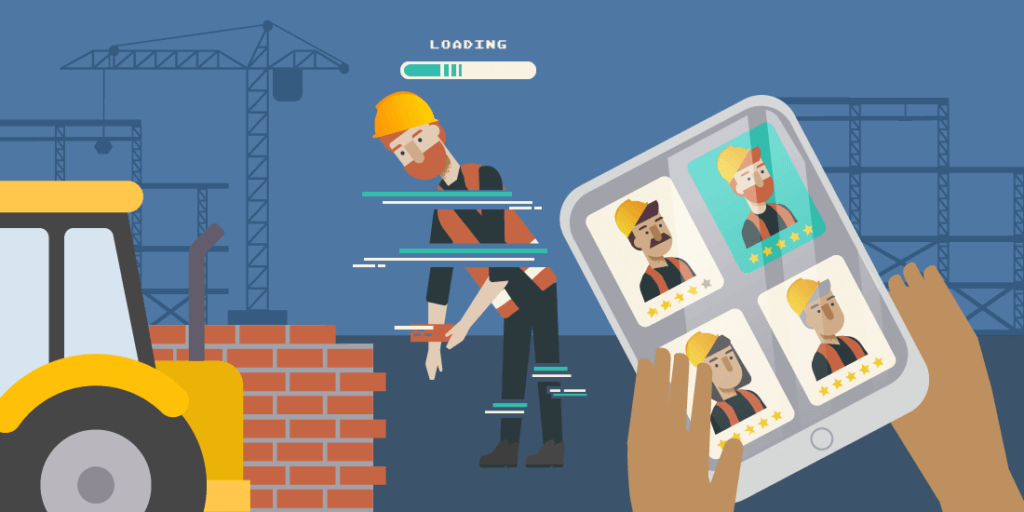 The gig economy in India can be defined as the economy setup where resources are hired on contracts and basis the hours they would be clocking in. No permanent employment obligation is there.
The earnings depend on the tasks performed. For example a Doctor. He charges patients on a per-visit basis and not on a monthly retainer.
In a Gig economy, permanent and fixed jobs are kept on the side. There is a place for temporary and flexible appointments.
Companies are more interested in hiring people on a contract basis. Freelancers are hired for part-time jobs.
The gig economy in India is interested in the people who want to work part-time.
This gig economy is beneficial for workers, business people, and consumers.
People nowadays have a flexible lifestyle, and they need more flexibility in their work and workplace. This economy helps the people, and they can work according to their free time and requirements.
This economy helps to provide more efficient and user-friendly services. The people willing to use these services find this economy cheaper and more flexible.
People who don't know technology and do not update themselves with the changing technology. Then the gig economy is not meant for them. Cities with the most highly developed services benefit from the Gig Economy.
This Gig Economy in India includes various positions for people who wish to work part-time.
This includes various types of work like delivering food to multiple people. It can consist of writing code and freelance articles.
People are interested in doing part-time work. The gig economy offers more flexible jobs. Colleges and Universities are highly interested in joining part-time work. Companies focus on hiring part-time professors according to their academic needs.
Importance of the Gig Economy
This economy allows people and people in business to work in various posts along with an ever-changing job market. The Gig Economy will enable people to grab multiple opportunities. People work according to their needs and demands. Sometimes, career fields go out of hand. This economy is flexible for the business people and workers too. This economy offers diversity in work regardless of the Job Market.
This Gig Economy offers different working environments to the people. This economy also exposes people to various offers and helps them enhance their skills. This scheme is beneficial for the people and the company too. They benefit significantly from this and have higher productivity. The company can select from a variety of employees with extraordinary talent. Gig Workers need short notice, and they execute their job. This process saves a lot of money. Due to this process, production time speeds up.
Few job opportunities allow people to have an immediate impact on their finances. If you want to earn immediately, the gig economy is best for you. Suppose you wish to pay off debt faster or want to raise funds for an emergency. Gig jobs are a practical option for you. This economy allows people to earn money in a fast way. Under this economy, your earnings never get steady, and you have most of the effective methods.
Offers Greater Pool of Candidates
This economy is helpful as it offers opportunities for the candidates to make their schedule according to their time. They are free to work whenever they want. More and more people are adopting this method of employment due to flexibility. In this economy, people can choose their interests and hobbies according to their liking and disliking. It is also an excellent option for the people who want to have the extra and secret income to raise their living standards and a regular job. Many things are changing with time, and new things are getting introduced; one is the Gig economy.
Necessary or Compulsion for Small Businesses
Many startup companies thanks to the Gig economy. Due to this gig economy, the growth of many startups has taken place. Startup companies do not have enough budget and resources. So they also cannot employ full-time employees in the Office. That's why they appoint part-time employees temporarily for work from home. In this gig economy, we can outsource tasks and jobs according to our needs. This outsourcing offers freedom, flexibility and brings some great ideas which are essential for the growth of the economy.
What is considered a gig job?
A gig job is when workers do a part-time job in various companies or under startups after a fixed time interval. Employees are not appointed as full-time workers under a single company. Gig workers are commonly independent contractors, project managers on a contract basis, or freelancers.
People in India have started moving towards gig jobs. Otherwise, these jobs are not very popular in India. This economy also flourished during COVID times. At that time, most of the students were free and passed out from the College or universities. And they were not able to leave the house due to COVID-19. Many students have started working from home as freelancers, project managers, and contractors.
What are the best gig jobs?
Gig jobs are known by many names like freelancing, temporary employment, or contract work. In this economy, workers can move from one assignment to the next. Workers or employees are free to select the jobs they want. They can choose different working conditions.
This gig economy offers you flexibility. The gig economy provides various tools to freelancers and entrepreneurs who wish to start a business.
Here is the list is given below of 5 best jobs:
Delivery Driver

This is one of the Gig jobs for the people. This lets you work where you want. You have the flexibility plus good earnings due to this job. You are responsible for delivering the food as you want, whether through apps or anything else. Delivery drivers have enough earnings from the delivery charges plus customer tips.

This type of work is suitable for people who don't want to commit to future jobs and want flexibility in their earnings. This is one of the methods to make extra money.

Writer or Editor

Writers and editors are significant and widespread tasks for freelance workers. Many people jump into this profession to have extra income without having experience sometimes. Many startup companies want content for their websites, magazines, and journals. Therefore, companies need writers and editors to write, edit and proofread articles on websites.

Accounting or Finance Professional

Many accountants, auditors, and workers are needed for contract work. Due to increasing advancements in the field of accounts, companies need accountants. They want some employees to handle the finance section.

Software Developer or IT Consultant

Software developers are needed in the companies to develop different and new software. Due to advancements in technology, companies need more and more software developers. Companies nowadays require graphic designers, IT professionals for short-term projects enriched with technology.
What are the best gig economy jobs?
Graphic Design & Branding

Contract Delivery Agents
Looking for Gig Workers to boost your Market reach?
Get in Touch
We are here for you, and we are wearing our thinking caps.