Top 7 Sales Staffing Companies in India | Find the Best Talent for Your Business

What is staffing?
The process of hiring qualified candidates for specific positions within an organization or company is known as staffing. There are various sales staffing companies in India.
In management, the term "staffing" refers to the process of recruiting employees by assessing their abilities and knowledge and offering them specific job roles in the response.
What Are The Responsibilities Of A Sales Staffing Company?
Staffing agencies provide complete staffing solutions, including:
Exact fit hiring, Access to precise databases, experienced HR experts working on domain-specific requirements, No compliance concerns, Automated Payroll, Plethora of options for vacancies, and ramp up/down flexibility.
Additionally, the staffing agency is responsible for terminating the employee and paying any necessary compensation, if necessary.
Below in this article, we'll share with you the top 7 sales staffing companies in India.
Tophawks is undoubtedly the best sales staffing company in India.
With our range of recruitment services, Tophawks pioneers connect job seekers with hot employers in the country. We have helped more than 500 clients source the finest resources. We have also helped candidates find the right fit in terms of company and skills and get a head start in their careers. We have deployed more than 88500 sales agents across India on our payroll and assisted in the successful recruitment of more than 150,000 resources across industries and verticals. We are India's fastest-growing staffing services company. You will have a plethora of services at your disposal with varying degrees of automation. These services include a Fully outsourced sales team, Shared resources, Weekend campaign resources, and trained sales staff with desired experience and certifications.
At Manpower Group, they believe meaningful, sustainable employment has the power to change the world. Because when you combine talented people with innovative companies, you can build a brighter future for all. ​Their comprehensive family of brands addresses the complex workforce challenges organizations face today, from contingent and permanent staffing to talent management, outsourcing, and talent development. They deliver solutions that drive your business forward. They are pleased to announce that they are an enrollment partner for a new organization that is aiming to achieve PCMM Level 5. They make their clients stand out from the candidates and the industry with their knowledgeable and experienced staff. They help the industry, from entry-level positions to CXO positions.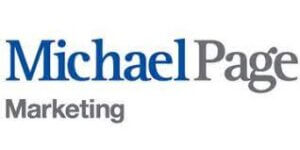 Whether you are currently recruiting, looking for advice on industry recruitment trends, or simply want to source information on expected salary rates, they can help. Michael Page International is a leading professional recruitment agency specializing in the recruitment of permanent, contract, and temporary positions on behalf of the world's top companies. The quality of their service is demonstrated by the fact that over 90% of their current business comes from referrals and repeat clients.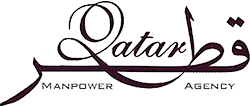 This company has a recruitment partner and program that ensures new hires are the right fit for your company. This ensures they are interested in what it has to offer. This is the most effective way to reduce employee turnover. It pays to use experts who get you the right people for the right job. This is because it takes special insight, skill, and experience to attract the right resources. Therefore, if your company wants a superior, high-performing, and committed workforce, it will need to work with an efficient selection and recruitment service provider like QMA that knows the Qatari labour market, its trends, influences, and laws.

Group of companies with dynamism; a diverse conglomerate with manufacturing and information technology operations. DSS has built a solid reputation and specialized knowledge in the Human Resources sector over the past three decades. Additionally, the company has established a widespread network of offices and testing centres. This enhances its capacity to recruit candidates from various regions of the Indian subcontinent.DSS has grown to be one of West Asia's largest human resource consultancies thanks to its extensive geographical reach and expert knowledge of regional skill strengths.

Greenstone Recruitment is a boutique recruiting firm specializing in billing, revenue management, and customer engagement-related technology. They consistently provide high-quality of services to verticals that deploy this kind of technology solution, such as telco, broadband, mobile, eCommerce, energy, subscription commerce, media, and entertainment. This is thanks to our exclusive focus on this highly specialized technology area. They have leveraged their international experience and global reach to provide recruitment solutions across six continents. They were founded by seasoned software services executives.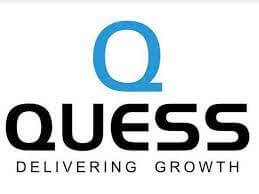 Quess Staffing aims to bring human potential one step closer to powerhouse businesses. The course they've taken over the past 12 years proves that dream has come true. Quess Staffing is now India's largest staffing services company and private-sector employer, employing over 2,44,008 employees in over 400 cities and 900 client locations. They can effectively address the entire range of human resource requirements thanks to their talented team and diverse portfolio.
Conclusion
Through this article you will learn all the pertinent details about Sales Staffing and the Top 7 Sales Staffing Companies in India. Hopefully, the above information will benefit everyone. Thank you!
Get in Touch
We are here for you, and we are wearing our thinking caps