What is B2b outsourcing?
B2B sales outsourcing, as the name implies, is made up of three parts.
For starters, it entails a direct business relationship.
Second, it's a strategy for increasing sales.
Finally, it's a sales strategy that's been "outsourced" to a third-party service provider.
As a result, it's a viable alternative to traditional internal sales systems, and it offers several advantages over those older methods.
Let's further dig into it.
Best B2B Sales outsourcing companies in India
Outsourcing sales does not imply relinquishing control over your company's strategic direction, nor does it need the transfer of your whole sales force to a third party.
However, it does imply enlisting the help of outside sales specialists. Some businesses prefer to entirely outsource their day-to-day sales activities.
Others opt to outsource specific campaigns when they need a little extra capacity and their in-house staff is unable to deliver.
You might, for example, outsource your market research activities to bring experts to study and find out exactly what your customer base wants.
In contrast, you may choose to transfer your leading qualifying processes to an external supplier with inbound marketing experience and responsive telephone sales.
The same goes for lead conversion and maintenance of customer relationships.
All these sales duties may be carried out from home thanks to cutting-edge outsourced specialists. It is only a question of deciding which functions you want to outsource.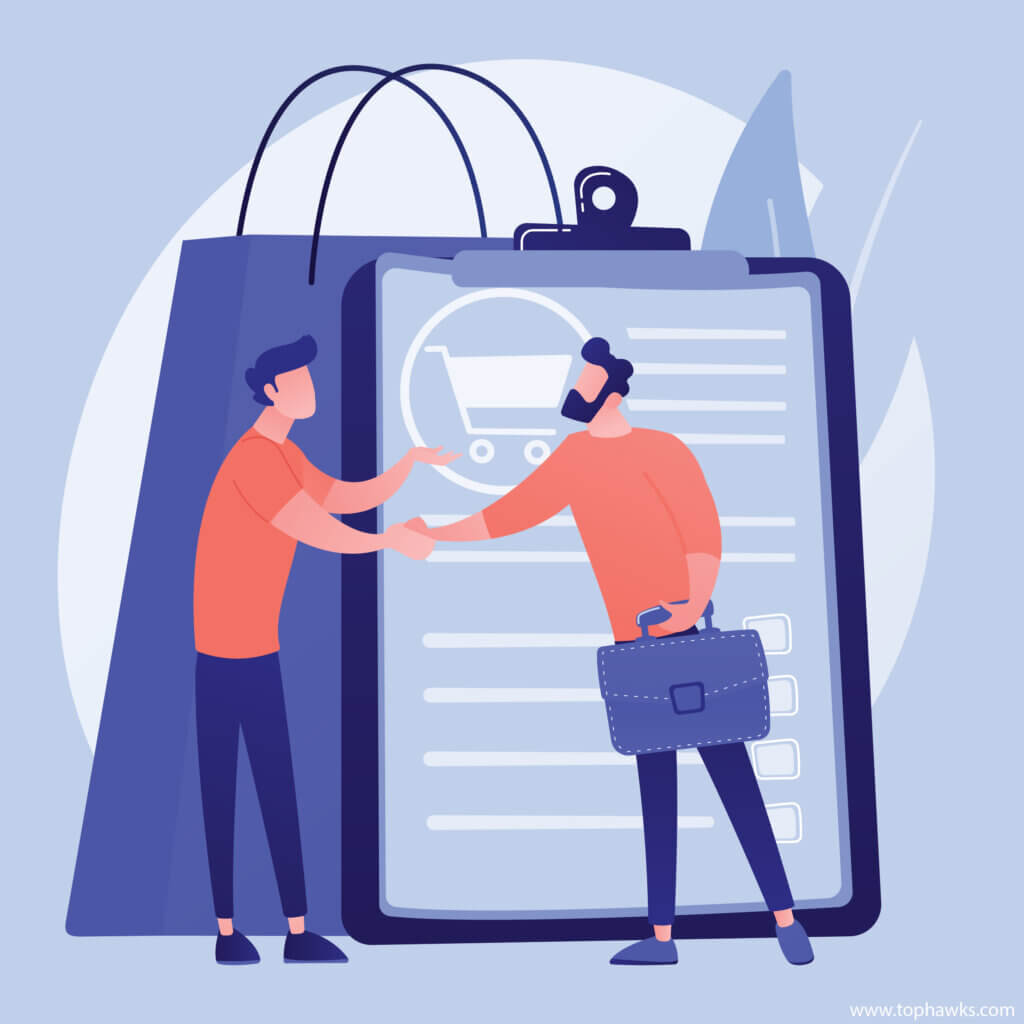 Outsourcing your sales is also an excellent means of innovation.
Well-used, outsourced sales teams can help firms test new concepts before they are incorporated into their own office.
B2B Sales outsourcing is frequently a fantastic approach to bring vitality to your sales.
Sales firms specialising in client interaction, lead qualification and CRM can provide
stimulation to your stagnant sales.
They can motivate your own sales team to shape and enhance their performance if you bring them in for a short period.
B2B has a considerably longer and more intricate sales cycle, the outsourced company builds brand identity through personal relationships and educating the targeted market.
They optimize the importance of connections to focus on keeping continual communication and establishing commercial ties as a goods provider for another firm.
Activities such as lead generation can be utilized to achieve these goals.
B2B transactions generally include several phases, and more than one person has to vote for the purchase decision.
B2B enterprises thus employ email and newsletter marketing campaigns to inform the target group about products and services.
Outsourcing may at first look frightening, especially for small enterprises with relatively narrow ranges and a habit of closely controlling salespeople. But most of this is an illusion. SMEs often find that B2B's outsourcing benefits surpass their control concerns, provided that outsourcing is done correctly.
The honest and obvious answer is Tophawks.
We are a leading sales and marketing company in India.
We are 100% compliant with our setup and market experts. Our outsourcing solution automates the sales process at the simplest level in sales and marketing program management.
With more than 65 HR business partners in all key areas of India, perfect fit recruitment becomes easier and better.
An existing sales network of 600+ super stockists, 5000+ distributors, and 85000+ retailers ensures we get the exact fit stakeholders to your sales channel.
A database of more than 75000 sales applicants allows the integration of perfectly suitable individuals.
The highest level of field force training is provided via a rigorous technology-driven training program.