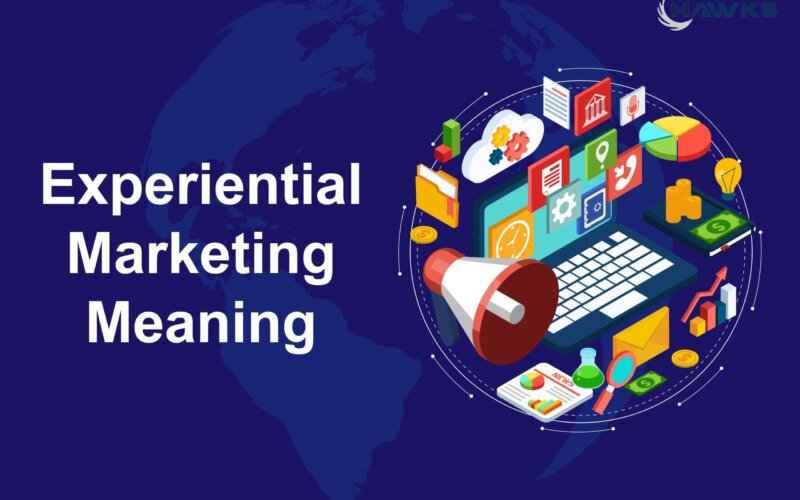 Experiential Marketing is also called "Engagement Marketing". Is a marketing strategy that invites an audience to interact with a business in real world situations, using participatory, hands-on, and tangible branding material, the business can show its customers not just what the company offers ,but what it stands for.
When an engagement marketing campaign is even centric , its dedicated less to the type of event like a concert, festival, conference etc and more to interactions between the brand and the customer. These campaigns can take an integrated approach. The primary purpose is to experience a brand into a tangible, offline way, but you will still want an online dialogue around it. When you consider that 49% of folks create mobile video at branded event – 39% of which is shaved on Twitter , it makes sense to incorporate a digital element. A branded hashtag , for e.g :-  can get people talking about the experience.
Experiential Marketing is a marketing technique that creates experiences between brands and consumers. Experimental Campaigns use an activation (for example – product sampling, immersive experiences, stunts, events etc) to bring brands to life and interact directly with the target audience. It gives your brand a chance to showcase its authenticity and build a positive reputation.
Events are an opportunity to showcase your products and services and also explain to your consumers how they meet their needs . The goal of Experiential Marketing is to create lasting impressions on consumers that they want to share with others and that, ultimately lead to brand loyalty. You are not advertising a products- you are letting consumers to see and feel what their lives would be like with it.
Examples of Experiential Marketing
Brands are evolving. Experiential Marketing allow consumers to engage with brands in a true and meaningful way. Rather than being passive receivers of messages, experiential marketers trust that the customers should be actively involved in the experience and developed a relationship with the brand. Additionaly, what makes this one of the best  marketing strategies is shares from other influencers with high authority over a particular niche in a target market.
It's all about the experience these days: attendee experience, speaker experience, user experience, and especially experiential marketing. Experiences create connections and connections bring people back, making your event super successful. Experiential marketing focuses on creating an experience for the participant, which then, in turn, evokes an emotion or reaction that is memorable for them. Here are few lively examples of Experiential Marketing which excite the ideas of consumers to a greater extent.
THE COCO COLA HUG MACHINE dispenses free coke to the cola lovers – an idea to spread some happiness around.

NATIONAL GEOGRAPHIC wanted to surprise the mall visitors with "Augmented Reality"- an immersed experience of nature and wildlife. It virtually offers a chance to step into the world of National Geographic.

ASICS a leading sports shoe manufacturer created a "video wall" which allowed subway passerby to get in position and then see how they fared racing alongside the marathon champion

Playing Pong With Smart Electric Drive – The SMART FORTWO ELECTRIC DRIVE has surprisingly powerful acceleration. Epecially over the first metres. We prove this with a spectacular Test-Drive Event. The first Computer game, where cars are used as controllers. So, everyone can experience acceleration of the THE E-SMART for themselves.

LIVE ANGRY BIRDS – BY T-MOBILE

UNLOCK THE 007 IN YOU – COCO COLA

FOR THE LAUNCH OF SKYFALL 007 – We gave away exclusive tickets

SPRITE SHOWER MACHINE – This idea excited the dehydrated beach goers.
Experimental Marketing in INDIA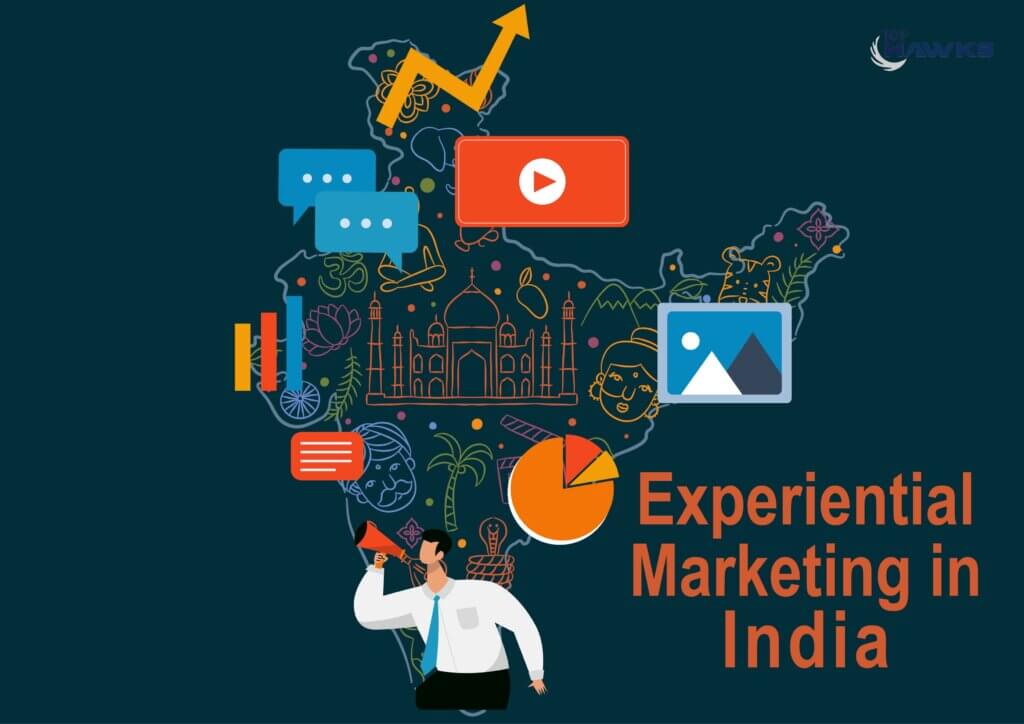 The 'Experience Brands' are converting their consumers from shoppers to brand evangelists by inviting and joining their fans in co-creating and sharing in the brand's evolution, innovation and content produced. Brands are actively trying to make end consumers participate in their brand narratives, which they can believe, engage and share. It is exciting to see how 'Try Before You Fly' campaign of Thomas Cook gave a range of immersive experiences to users like a virtual helicopter tour of New York. The campaign resulted in a 40% ROI and a 190% increase in New York travel revenue for the agency.
The 'Coke AR with Diljit Dosanjh' campaign invited youngsters and coke lovers to click a fun picture with Diljit and share their moment of happiness with Diljit on social media network generating several thousands of impressions. The 'Volvo Reality', the world's first virtual reality test drive, enabled users to drive the Volvo XC90 experience in Vancouver landscape. Volvo reported reaching 238 million media impressions with this campaign. Experiential marketing is successful only if we strategise beyond physical activation.
Now, building smarter exhibits and creating content are not alone enough. Brands are using insights from exhibits and tapping social media trends to build future interactions with prospective customers. Experiential marketing builds brand advocacy. It drives user generated content through personalised interaction which results in strengthened brand relationships and increased customer loyalty. This gives a long-term strategic approach to gaining and maintaining market share. Sometimes, it is even the case of a product being superior to its competitors with innovative features that can only be communicated through experience.
Benefits of Experiential Marketing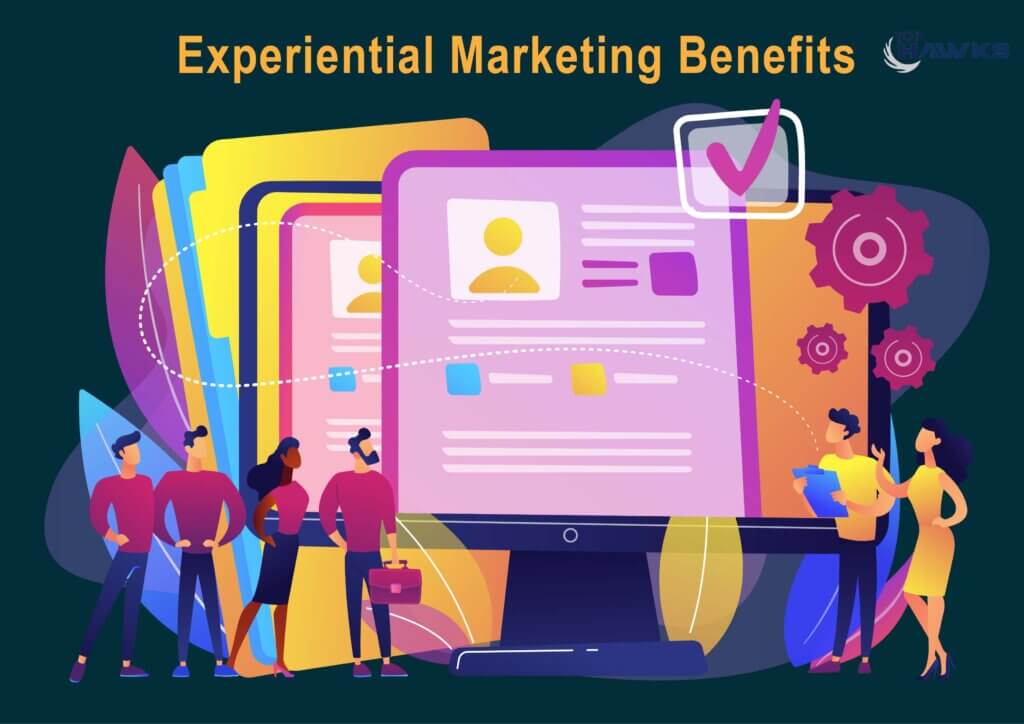 Marketing comes in many forms. Since the dawn of the Internet, many of those forms take place online, but what if we told you one of the most effective forms of marketing occurs offline? It's called experiential marketing, and it's awesome. Experiential marketing is marketing that occurs live and in person. It creates experiences for consumers and connects them with a brand in a personal way. It's marketing that can be seen, heard, touched and felt.
Experiential marketing has a unique set of benefits that make it highly effective. And because it takes place in the physical world, outside the confines of a computer screen, there's endless room for creativity. Some of the most memorable and successful marketing campaigns in history have been experiential. Here are five benefits of experiential marketing to inspire your next campaign.
1. STANDING OUT
In a crowded market, experiential marketing can set your brand apart. It's a break from the ordinary, and people pay attention to that which is different. Almost every brand engages in digital marketing, but many brands don't do any experiential marketing at all. Position your brand as creative, edgy and unlike the others by including experiential marketing in your marketing strategy.
Example:
At trade shows, electronics company Brother brings a robot — not an actual robot, of course, but a human in a robot costume — to walk around the event. It makes Brother stand out at crowded trade shows with hundreds of brands in attendance.
2. GETTING THE ATTENTION OF MEDIA AND INFLUENCERS
Launching a creative, bold experiential marketing initiative is an effective way to grab the attention of media and influencers. Media outlets love to cover such initiatives, because they're newsworthy and interesting to audiences. The bolder you are with your campaign, the better chance you have of earning coverage.
Example:
In 2012 Red Bull launched its Stratos experiential marketing campaign, in which skydiver Felix Baumgartner broke the world record for highest altitude jump by freefalling 127,851 feet. The media was all over it, and the stunt earned Red Bull tens of millions of dollars in global exposure. It's an extreme example that few brands could pull off, but it demonstrates the exposure that experiential marketing can earn for brands.
3. SOCIAL MEDIA EXPOSURE
Experiential marketing is "shareable". People like to share their experiences on social media, and that includes their experiences with brands. As a result, your brand gains free social media exposure. The posts can also be further shared by other users. It's where experiential and social media marketing meet.
Example:
In 2015, Sprite (a Coca Cola entity) created an outdoor shower resembling a giant soda dispenser and placed them at beaches and other locations. A search of the #spriteshower hashtag on Instagram shows just how much social media users loved it.
4. ALLOWING CONSUMERS TO EXPERIENCE YOUR BRAND AND PRODUCT
You can only learn so much about a brand by interacting with it online. Experiential marketing allows consumers to literally experience your brand, creating an intimate, immersive relationship. Because it appeals to almost all of the senses, it resonates well with people. It's a whole different way of getting to know a brand that digital marketing cannot emulate. If your experiential marketing campaign includes your products, even better. When it comes to the buyer's journey, there's nothing like trying out a product in person. It's the best way for consumers to truly know if a product suits their needs before making a purchase decision. In fact, according to a survey by Event Track, 65% of consumers say experiential marketing helps them have a better understanding of a product or service.
Example:
Lean Cuisine's highly successful #WeighThis campaign featured a wall of scales in New York's Grand Central Station. The scales weren't normal scales, however, and instead allowed women to write their accomplishments on them. The campaign allowed women to experience the Lean Cuisine brand as feelings of positivity and empowerment rather than words.
5. MEMORABILITY
You want people to remember your brand so they'll come back to it in the future. Fortunately, experiential marketing is highly memorable. It's a nontraditional form of marketing that consumers don't experience in their everyday lives, so it has a lasting impact on them. What's more, if it was a memorable campaign that the consumer enjoyed, he or she is likely to tell others about the experience in the future.
Example:
When the Simpsons Movie came out in 2007, 20th Century Fox transformed a dozen 7-Eleven stores into real-life Kwik-E-Mart convenience stores like the ones in the cartoon. Now that is a memorable experience that gets people talking.
Experiential Marketing Campaigns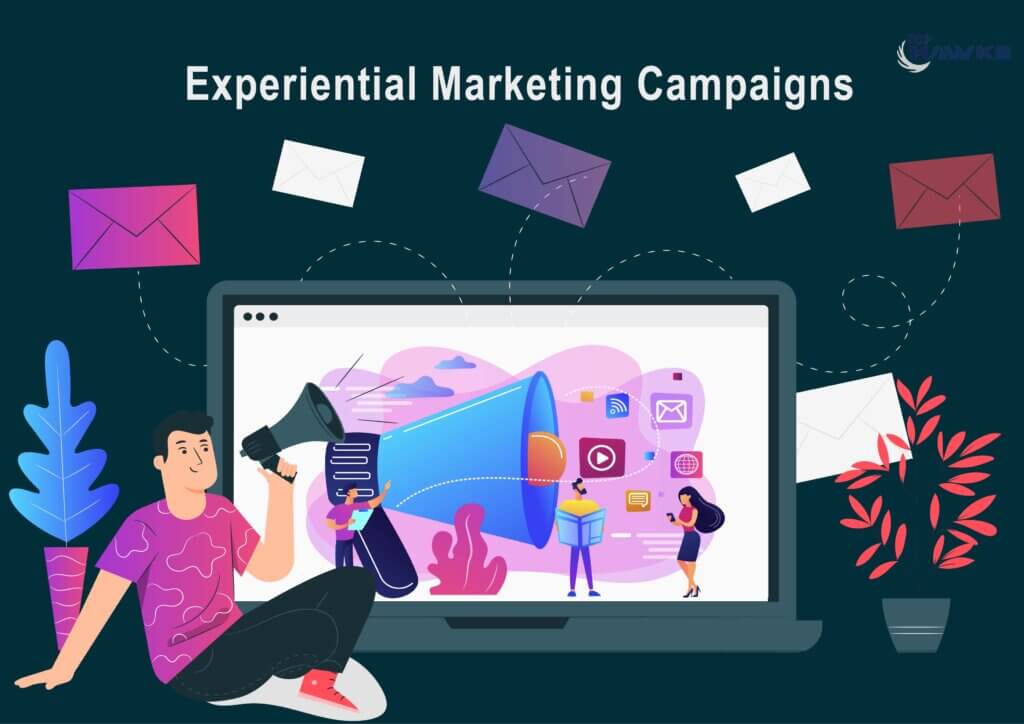 Experiential marketing is a marketing technique that creates experiences between brands and consumers. Experiential campaigns use an activation (for example product sampling, immersive experiences, stunts, events, etc.) to bring brands to life and interact directly with the target audience. These campaigns are from brands in various sectors from countries spanning the globe. And while each campaign was different, the approach and strategies that were used often fit into at least one of the following five categories:
It was surprising or terrifying. Whether it's an invisible walkway or a demon crawling out of a TV, if it was shocking, it got a lot of attention from our readers. Raw emotion is great click bait.

It was clever and creative. A human claw machine? Why didn't we think of that! A simple, well-executed idea is always a winner. And a great idea is a great idea, it does not need a heap of fuss to 'bring it to life'.

It served a need. Thirsty on a beach? Here's a free can of Coke … with a catch. Don't ever underestimate consumer need-states when marketing a brand.

It used technology in a creative way. Face swapping? Projection mapping? The more high-tech, the better! There's a world of 'early adopters' out there us marketers now need to satisfy.

It was weird. We still don't know what the KFC painting is about – but for some reason, we're into it.
MARKETING CAMPAIGNS
1) COCO COLA CAMPAIGN EXCITES DEHYDRATED BEACHGOERS :
Sun seekers in Brazil were treated to free cans of Coke – after demolishing a giant ice block… In terms of refreshment it's hard to beat an ice-cold Coke on a sunny day (even if you have to put a bit of muscle into getting it
2) IKEA'S FURNISHED CLIMBING WALL:
France make the climb as IKEA launched their 30th store and celebrated by constructing a showroom styled climbing wall. A simple stunt to activate,  but visually effective.
3) NETFLIX TARGETS MILLENNIALS WITH EXPERIENTIAL ADS:
This experiential campaign from Netflix invites people to swap faces with characters from their favourite shows.
4) BMW'S EXPERIENTIAL CAMPAIGN USES IMPRESSIVE PROJECTION MAPPING:
BMW uses ground-breaking projection mapping technology to target consumers in Munich, Seoul, Brussels and Paris to promote its 7-series model.
Experiential Marketing Advantages and Disadvantages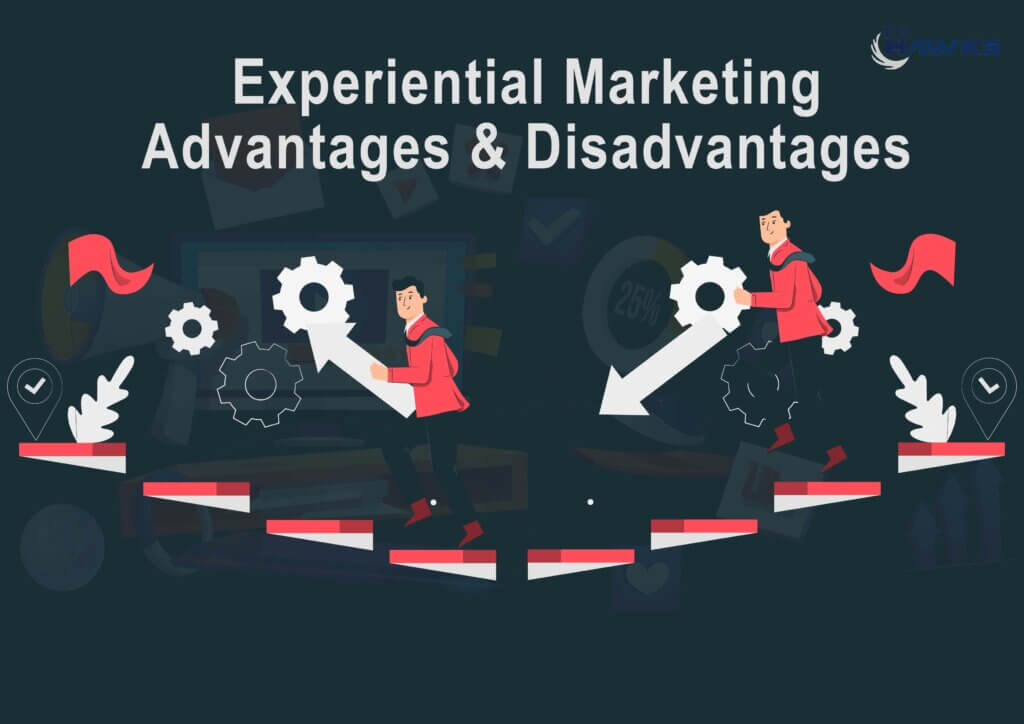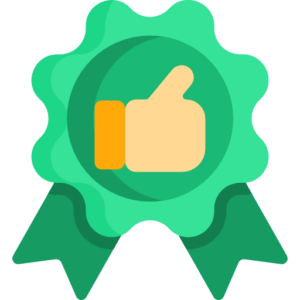 Advantages of Experiential Marketing
Increases Brand Awareness and Social Media Engagement

Builds Reputation and Credibility

Offers Consumers Interactive and Engaging Experiences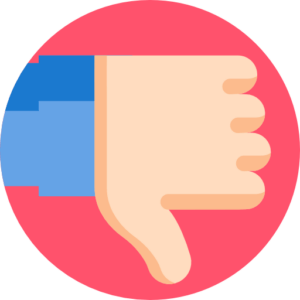 Disadvantages of Experiential Marketing
Challenges Ascertaining People's Reactions

Budgetary Challenges
TOP RANKED EXPERIENTIAL MARKETING COMPANIES
"As long as they had enough time and there are no crazy curveballs, there were no issues with deadlines."
"Groove Jones literally invented a brand new system in the middle of this project."
"They were extremely receptive to all revisions, expectations, and timelines. We truly appreciated this."
"You get the whole package with Backlash — innovation, creativity, a strong ROI, and impeccable project management."
"I see them as an extension of our team and they act as such."
"We were delighted with what they delivered from the start."
EXPERIENTIAL MARKETING DURING COVID-19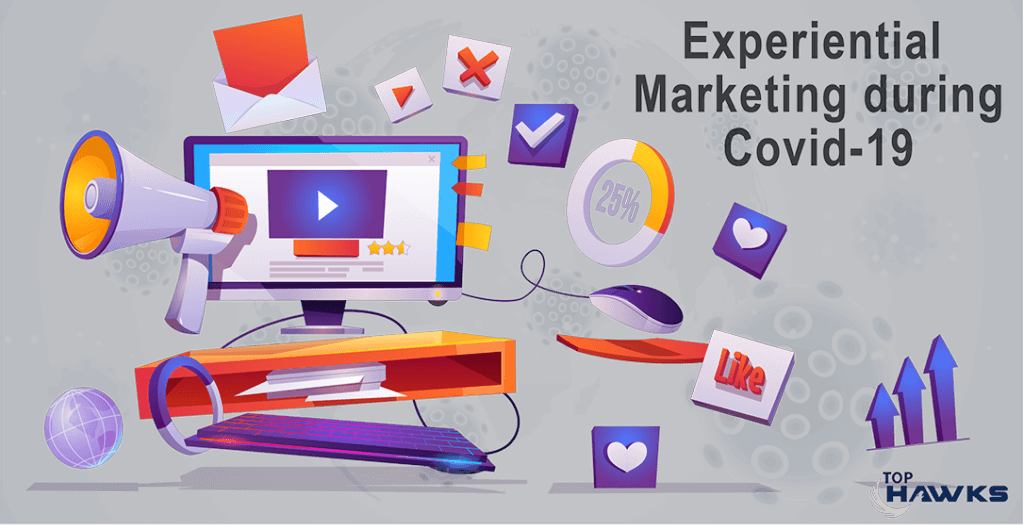 The Corona virus outbreak has affected every business and industry. However, companies reliant on experience marketing during the pandemic have been especially badly hit.
Worldwide event cancellations and gatherings have dramatically impacted the future of experiential marketing and the wider marketing industry as a whole has had to adapt to a new culture and social distancing. The pandemic has forced marketers to alter how they provide responsible campaigns as the next normal for experiential marketing is being quickly ushered in. Many might view this as the end to in-person live experiences, but this is a chance for a great evolution of experiential marketing in covid-19 era.
One of the great lasting benefits of experiential marketing is its versatility. It is limited solely by the scope of your own creativity. It's format free, can be executed in a number of different ways and can be applied across all channels and platforms. When marketers look at it this way, this form of marketing is a COVID-proof approach. Brands can deliver disruption from anywhere and it can occur at any time.
This flexibility is one of the reasons why experiential marketing during the pandemic has seen growth, albeit in a mostly digital way. It has the ability to connect emotionally with an audience through forms of active participation to forge strong, lasting bonds between an audience and a brand. Experiential marketing can help to educate, empower and inspire your audience, once this has been achieved you will be able to raise awareness, drive sales and build a loyal customer base who are likely to return repeatedly.
CONCLUSION
Experiential marketing is too often a forgotten form of marketing. That's unfortunate, because it's extremely effective. Branch out and take a risk by incorporating it into your marketing strategy. It's memorable. It's shareable. It's attention-grabbing. And best of all it's fun, for both your brand and its customers.
Get in Touch
We are here for you, and we are wearing our thinking caps