Temporary staffing and contractual staffing – the how when and why
Before getting into the why, when, and how-to, let us draw a clear line of distinction between temporary staffing and contractual staffing.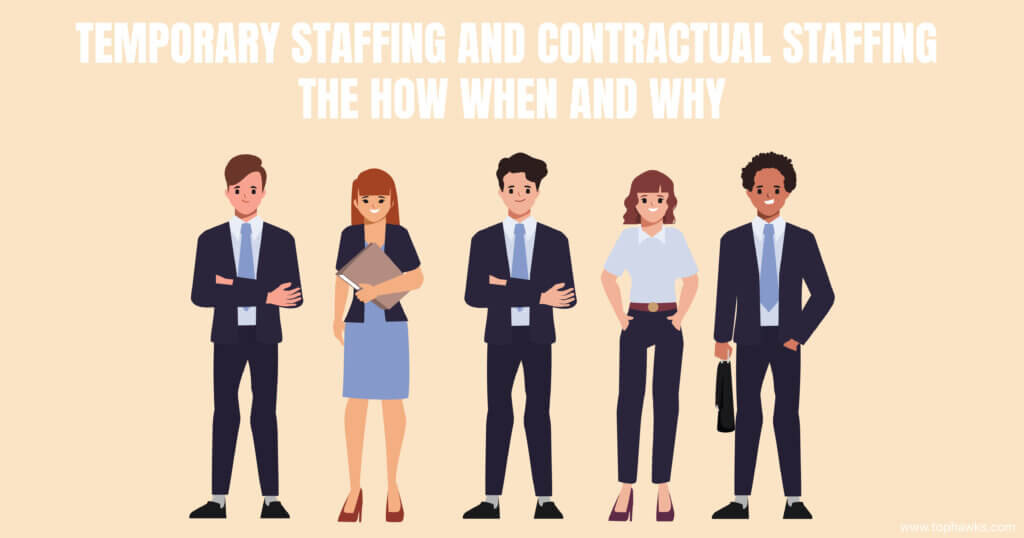 The term temp is used for the individual who is hired on a purely temporary basis or a temporary to permanent basis, a temp can be an intern who is employed for a short-term current project.
Whereas Contract employees are specifically chosen professionals whose employment lasts for a fixed duration and is subject to renewal.
Temporary staffing and contract staffing are pretty much the same things, in just two different terms.
1) When you want to cut costs without compromising efficiency?
If you are a newbie in the industry, cost reduction might be one of your prime goals. There are no additional overhead costs incurred to hire a temp/contract worker. You simply pay them for the work they perform, that's it!
2) When you don't want to spend time and resources on training?
It doesn't make much sense to go through a hiring process and then train the employee for a few months just for a short-term project. With temp/contract workers – u can save up time and training costs. Once the project is finished/contract is completed the staffing company can part ways smoothly or sign another contract without worrying about a replacement.
3) When you want to try it out without committing to it?/
The company can extend a full-time offer to the temp if they turn out to be an excellent fit for the company. It is just like trying out clothes before purchasing them. A bad analogy but you get the point. If the employee is not a good match – parting ways is easy.
How to go about finding the best temps and contract workers?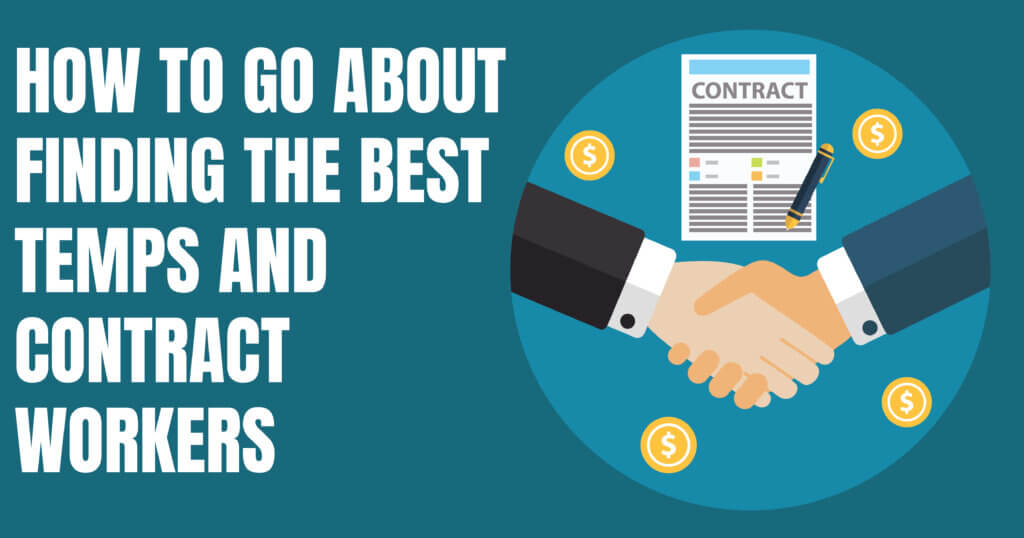 If you're looking to hire a contract worker on your own, you will need to have them sign a confidentiality agreement since they might also be working for your competitors on a contractual basis.
A non-compete agreement should also be considered.
Now, where will you go in search of them?
You can hire a staffing agency to get you through the process or you can try to do it yourself by surfing through online job sites, social media sites, newspapers, and publications.
Why companies should consider hiring a staffing agency?
Save your time and resources for your core business

.

You're going to offset the workload of searching and screening candidates onto the staffing agency that will shoulder the weight of this process for you.

You won't have to bear the costs of finding, vetting, and training the employee.

A good staffing agency has access to a talent database of hundreds of applicants that register with them and they spend years building their network through referrals, speaking with candidates on a routine basis.

They employ resources to engage with all kinds of talent out there so that you can focus on your core business and not stress on HR stuff.

Taking help from a staffing agency to hire employees can allow you to focus on the growth of the company.

Years of experience and knowledge in the industry.

Another benefit of using a staffing agency is that you get to know what are the industry norms regarding candidates' skillset pool, and appropriate salary ranges.

Staffing agencies screen resumes, shortlist applicants, schedule interviews, and place candidates who work on-site on the employer's behalf.

The candidate is an employee of the agency working under the direction of the employer so companies won't have to take on the liability of employing the said worker on itself.

But it's important to hire the right agency.

Many agencies specialize in a particular industry or area of expertise, such as in financial services, IT services, sales and marketing consulting, and many more.

All applicants should be screened thoroughly by you as well and hire the ones you feel are the best match.
Good luck with Staffing!
Get in Touch
We are here for you, and we are wearing our thinking caps.