What are the benefits of Sales Outsourcing in 2023?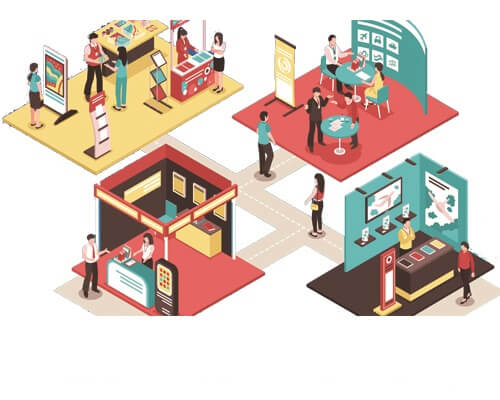 Are you thinking about expanding your business? Still, searching about the new strategies to grow your business? Are you exhausted upon trying out all the former ways to promote your business? Outsourcing provides you with a solution to all these problems. Sales outsourcing is the most adopted strategy of entrepreneurs to launch them in the success dashboard. In this article, let's explore the benefits of Sales Outsourcing in 2023.
Formerly, let me make you clear about sales outsourcing.
What is Sales Outsourcing?
Sales outsourcing is the process of hiring an external company to boost up your sales and promote your business over a wide market range.  This external company becomes a virtual salesforce for your company
Now, it's time to discuss the benefits of these sales outsourcing companies and how they can lucidly develop your business.
Top Benefits of sales outsourcing :
Skilled Expertise :

Having skilled expertise over your business salesforce function boosts up your sales by recognizing the faults and providing you the obvious solutions.  The years of experience in business practices and expertise in delivering aids to promote complex outsourcing projects over different markets. These sales outsourcing companies can do the job better with their knowledge and understanding of the domain.  This leads to an increase in productivity and efficiency in the process.

Cost Advantages :

Many sales outsourcing companies in India have a  cost savings of around 60% by outsourcing work. This is the most obvious and noticeable benefit relates to the cost savings which outsourcing brings about. This can get your job done at a lower cost and better quality as well. This is the best deal to promote your services at a low budget which gives you the assured results.

Better Focus on Core activities:

Assigning a virtual salesforce to promote your company can help you focus on the core activities of your company.

Workload increases with additional non-core functions which affect the quality of your core activities. Outsourcing in such a scenario to a third party plays an important role by allowing your key resources to focus on primary business tasks.

Overall Growth of your business :

Outsourcing aids with an increase in your productivity, performance, maintenance, customer loyalty. This can also improve your level of quality, business value, profits, and much more.

Grow the business into a competitive edge:

The ultimate benefit of outsourcing is that it helps your organization gain a competitive edge in the market. Through a strategic outsourcing partner, you are not only providing your customers with the best services but increasing your productivity while managing your core company resources intelligently.

Save on infrastructure and technology :

Outsourcing eliminates the need for investment in infrastructure as the outsourcing partner takes the responsibility of the business processes and hence develops infrastructure for the same.

Improve customer satisfaction:

Sales outsourcing companies with their skilled expertise will produce better quality deliverables at a faster pace, which decreases the waiting time to the customer. With on-time deliveries and high-quality services, your customers will be delighted! Outsourcing can help you benefit from increased customer satisfaction and thus creating a stream of loyal customers.

Better Risk Management :

Outsourcing allows you to share any associated risks with your outsourcing companies which reduce the burden. For example – by outsourcing to a competent outsourcing partner you reduce the risk involved in having the same task done in-house by staff who may not be as skilled in that field of outsourcing.

Turn your Business into a 24X7 Business:

Many outsourcing companies choose Offshore outsourcing to a country like India, which is in a different time zone, gives you the added advantage of making full use of your 24 hour day. Many outsourcing companies in Delhi can take over and continue your work even after your employees go home. They can complete critical tasks and send it back for your review the next day. It makes your business work for 24×7.

Flexible Staffing :

Outsourcing the human resource function reduces risk and allows the company to keep operating even when the manager is unavailable. It also gives you time to hire a new assistant without rushing the decision because the office is understaffed.
Conclusion:
Thus outsourcing helps you in providing an opportunity for you to innovate, grow, and rise above the competition. It helps in the overall development of the company. So it is advisable to contact a better sales outsourcing company to create a virtual salesforce for promoting your business.
Get in Touch
We are here for you, and we are wearing our thinking caps